A commission that took a  year to complete. The painting is of Navarre Pier in Florida.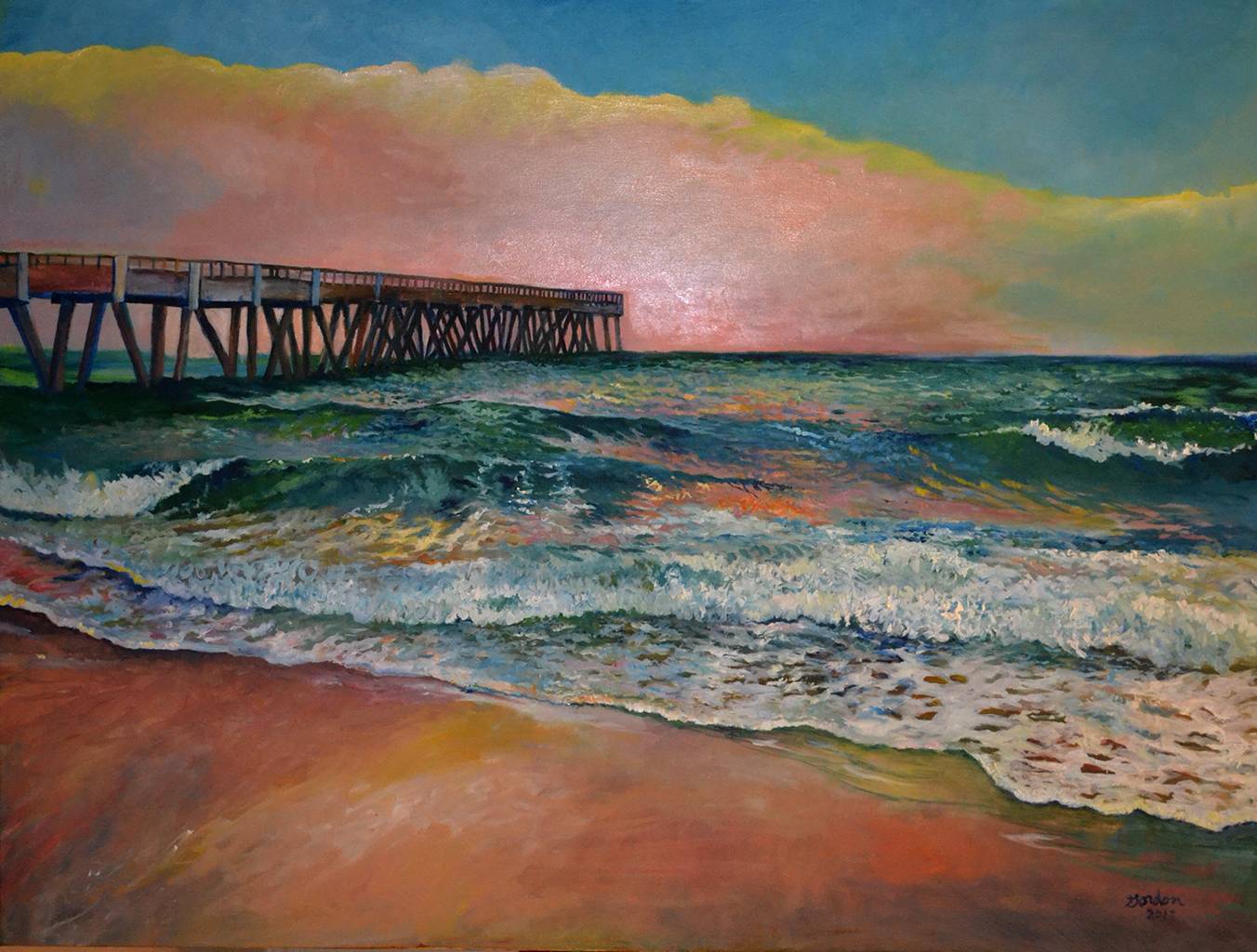 2018 has started out with 365 day photo challenge through Virily blog site. I am working on getting back to a series of paintings that
has stalled, reignited and than stalled again.
I am still selling photography and paintings as prints on Fineart America. The new paintings and photography still focus on nature
but also graphic patterns.
Please join my newsletter and get up to date paintings, gallery events and news.