Dreams: Childhood Dreams Inspire Creativity Childhood Dreams from a Lover of Science – Here are four images, two are illustrator, very old images, one is a pastel and the other is an oil on canvas. The undersea image was an image I witnessed back in 1984 and it has taken this long to actually create it. Check out full story. I am in between two very different states of my creativity-I have seen these images for years and this is the first time I've tried to sketch them out in Illustrator. The images of bugs and fruit are childhood memories of growing up loving science and the atmosphere of the evening when the stars rise and the moon lights the sky.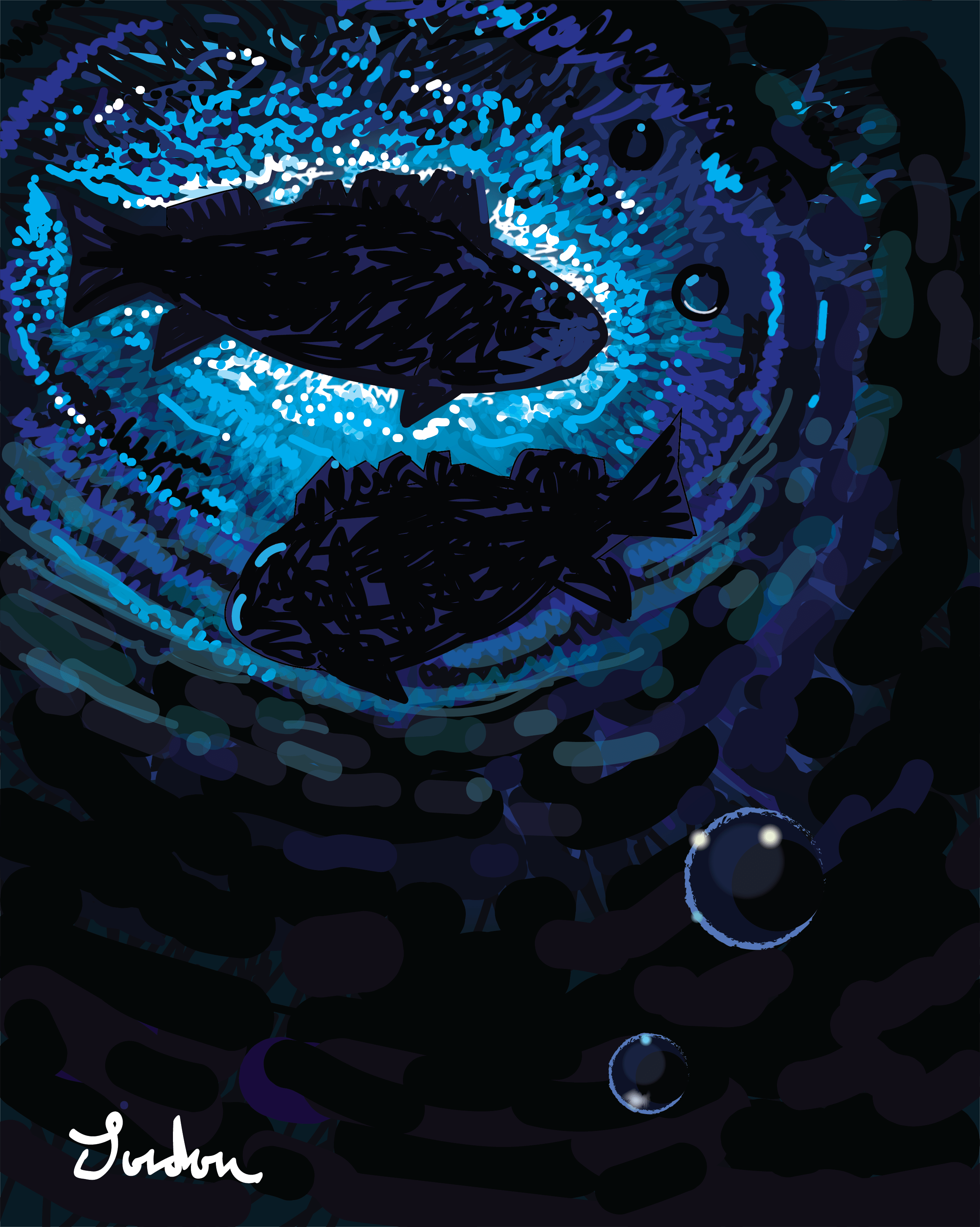 The Illustration above is from diving back in 1984 at Shark River Inlet. It was 4 AM and the moon was shining through the water. What I wanted to capture was the rich darkness of blues and the deepest most beautiful version of Prussian blue I have ever seen.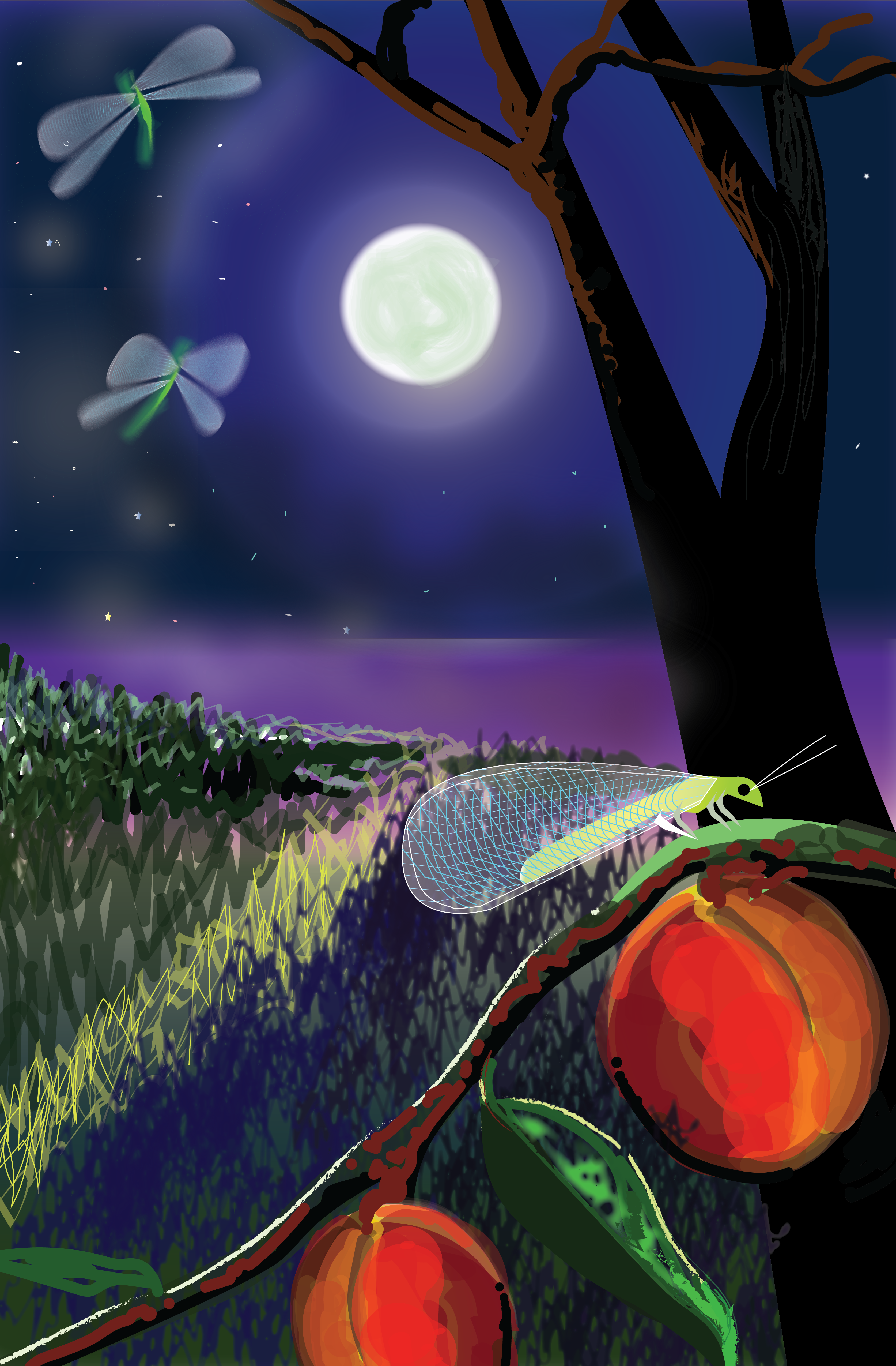 I am in the process of working on surreal landscapes-they have been in my mind for many years and suddenly they are falling out of the woodwork.
The above are 4 more illustrations done in Adobe Illustrator. I will be continuing the series on Drunken Frogs.
For information on Illustrating with Adobe Illustrator: GoldfishIllustration