Night Sky in Original Oils on Canvas – I work in multiple layers that overlay each other and create a vibration between different tones. I then meticulously add and substract light and flecks of color so the stars appear to flicker as the viewer observes the painting.
The Neighborhood: 11×14 Standard 1/4″ thick canvas, original oil on canvas. $400
Original oil painting of a the neighborhood in Sachse Texas. This is when Woodbridge was just the golf course and the Vistas.
Moon Flower- original oil on canvas.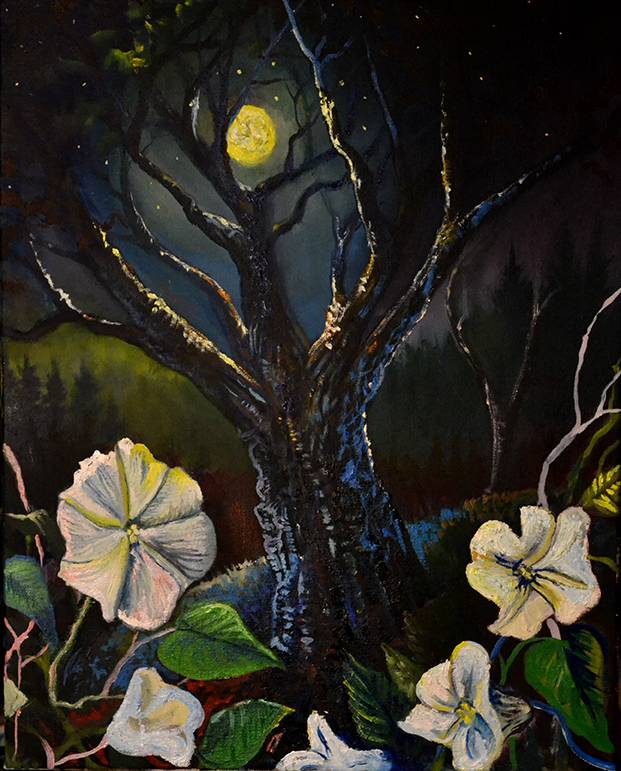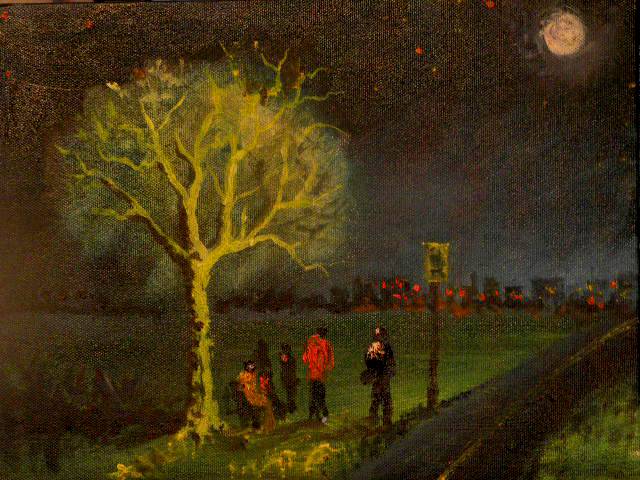 A CELEBRATION OF THE NIGHT SKY IN ORIGINAL PASTEL ON PAPER