Order Bluebonnet Fence Note Card Now
Glimpses of nature through original art and original photography. Generic cards for any season or specific holidays. Blank on the inside for your own personalization.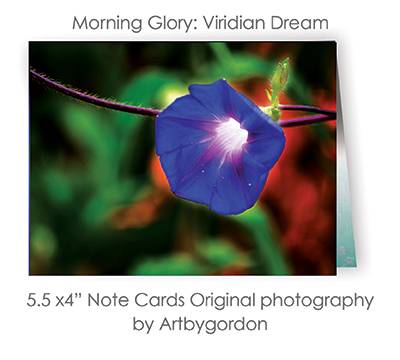 Morning Glory: Viridian Dream Order Now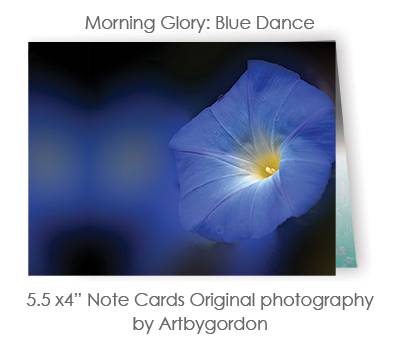 Morning Glory: Blue Dance Order Now
Graphic images of nature that can be blown up as decorative, contemporary artwork. Abstract patterns of nature  spark conversation among your guests as well as brighten the room with unique images of nature.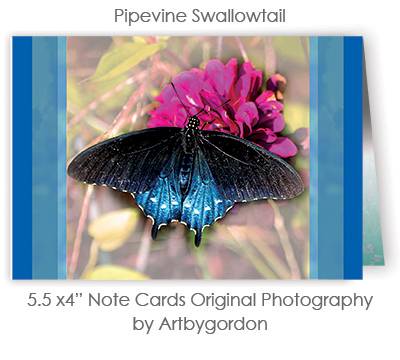 Pipevine Swallowtail Order Now
Original paintings are transformed into works of art that can be shared for gifts or sent just to drop a note to someone special.