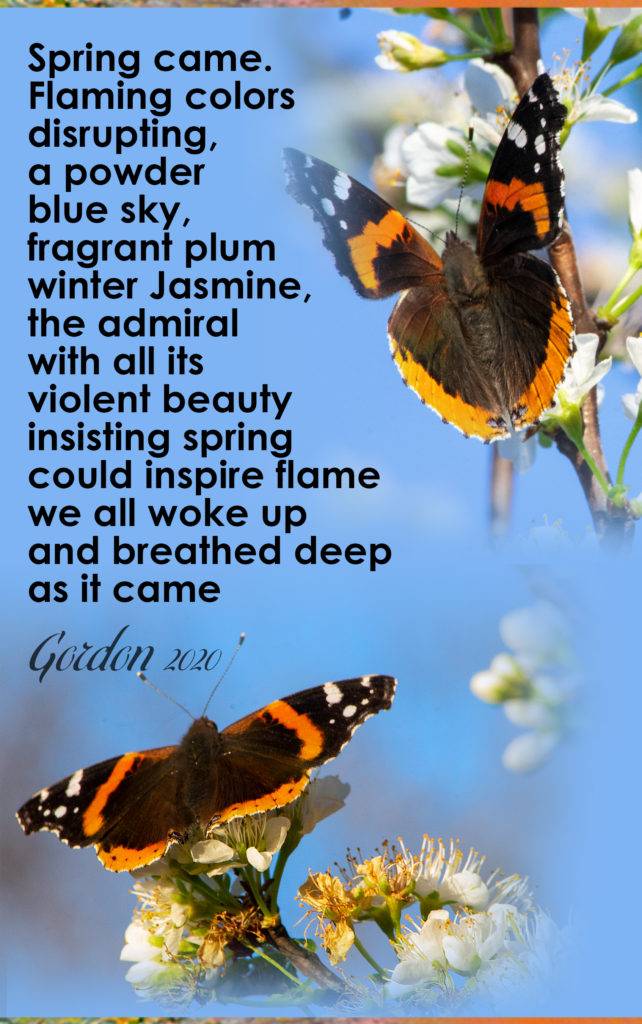 2019 stock of notecards is being discontinued with this sale-20% off the cards-this year will be new Passionvines and garden images. Check out Etsy for the 2019. Send a little bit of nature to a friend.
https://www.etsy.com/your/shops/Artbygordon/tools/listings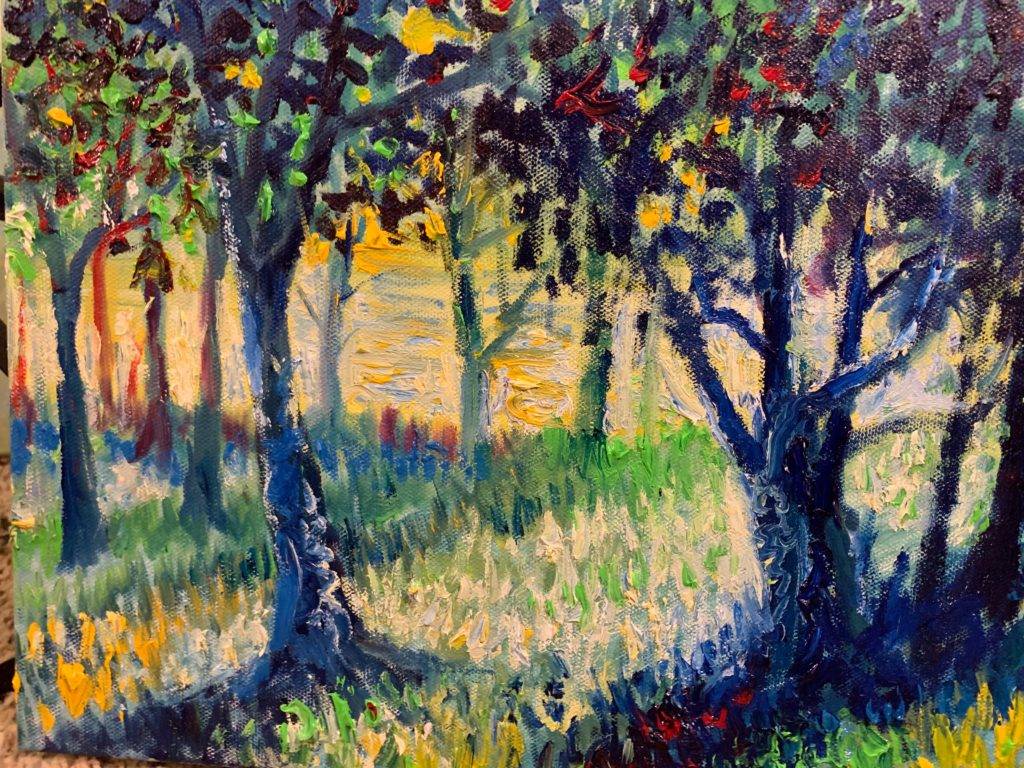 The Artist Window: What I Learned from a Monet Exhibit
I went to a Monet exhibit-the later years, yesterday and I learned much from the experience.
I got back to painting today and there are several major elements I am working on.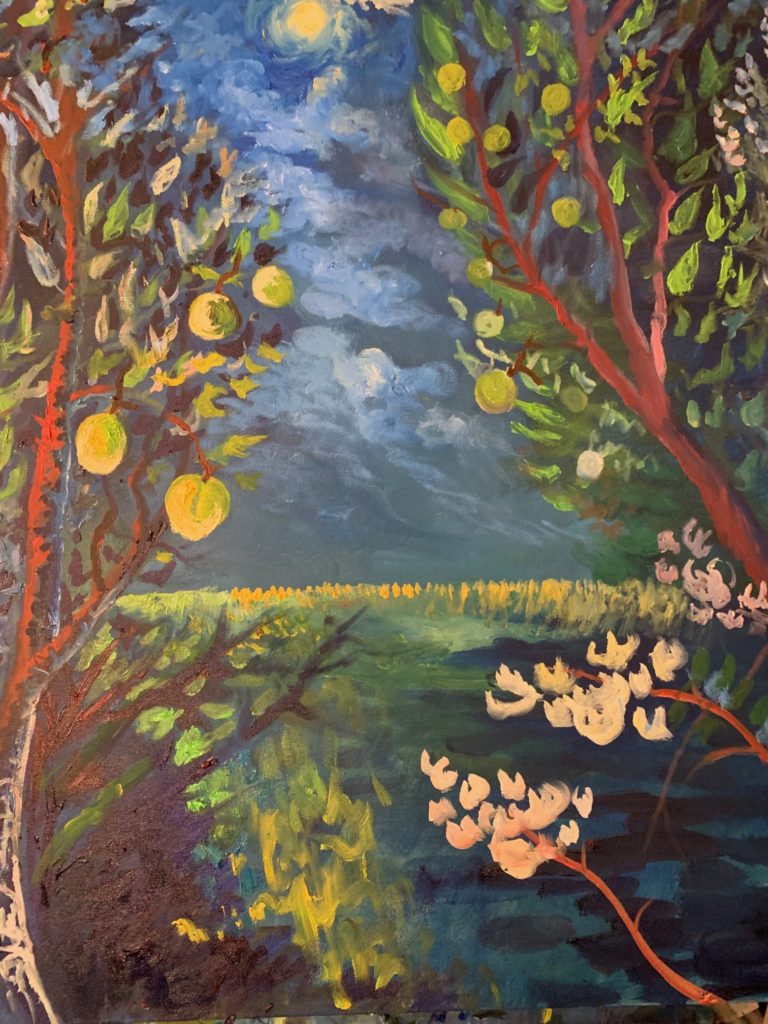 First of all-Monet did many studies of the same thing-the great thing about this is the varieties of colors and lights and the lack of fear of failure.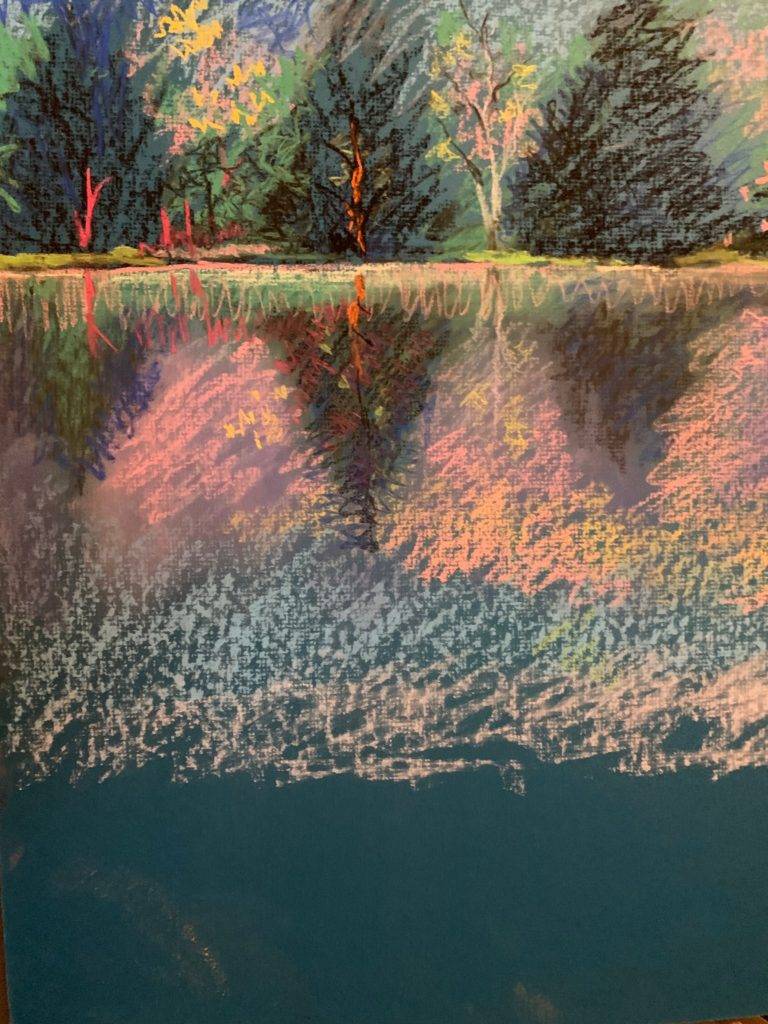 I started a painting of light beyond the trees and what always happens is as I close up the distant window of trees, I start feeling uncomfortable about obscuring too much or too little. If it is just a study, it doesn't really matter. The goal is to learn not to just create a scene.
Next is how I am always creating something and concentrating on executing it as clearly and perfectly as I can. The beauty of Monet is the free flow of color, the play of strokes and the image he captures is not necessarily a tree but the idea of a tree in a late afternoon garden.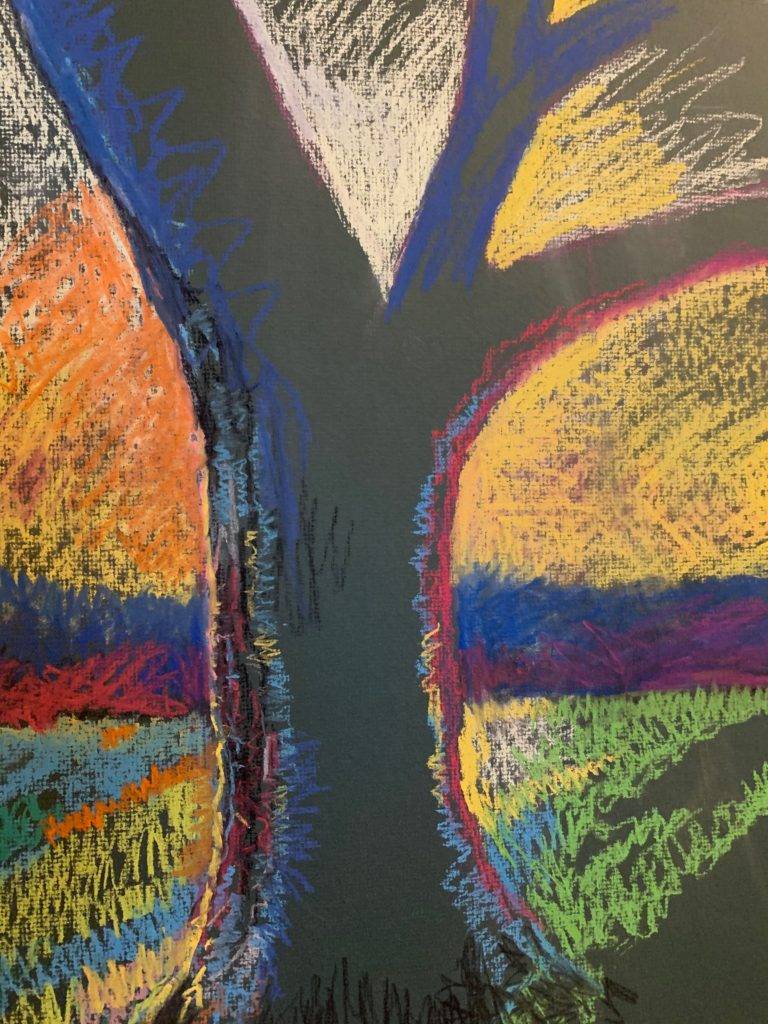 I am excited about departing a little from my need to describe and portray everything and get it right in just one image. Now I just need to decide of all the paintings I've been planning-which is the most important and pressing.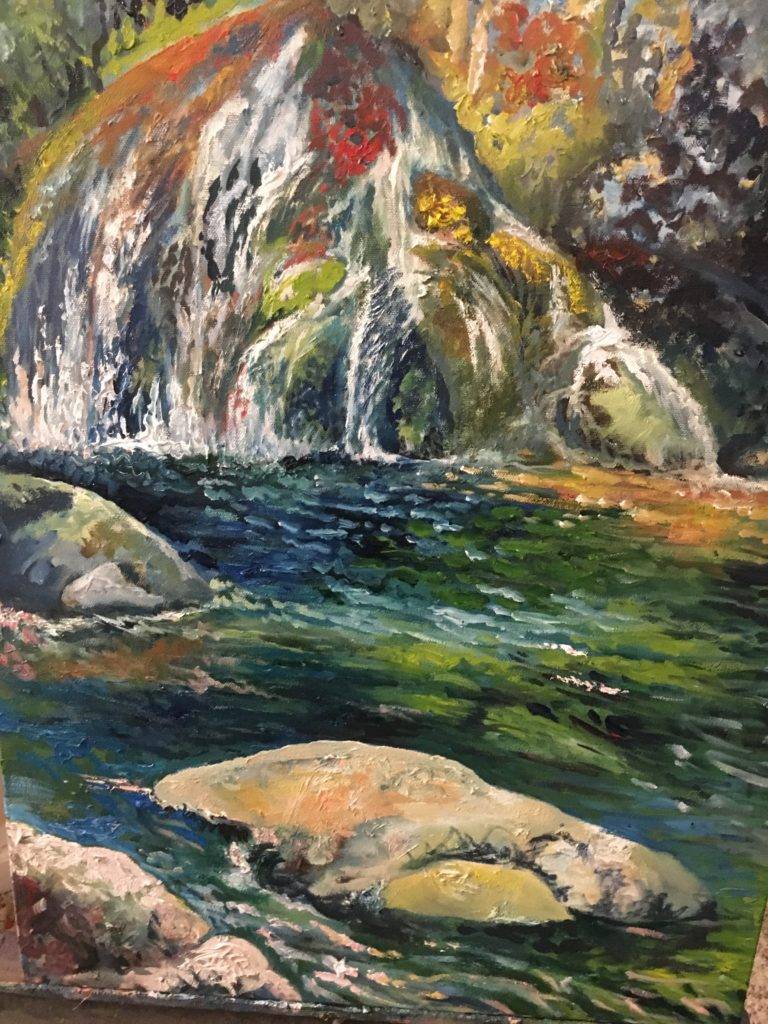 STEVEN LINEBAUGH: Writing, Artwork, Depression & Nature
What is Artbygordon
The Creative services of designer Steven Gordon Linebaugh.
An oil painter and pastel artist, long time photographer and writer, with a special interest in water and night skies. Inspired by nature and celebrating its mystery and beauty.
My Creative Purpose
Artbygordon for graphic design:
A creative service specializing in Infographics and Illustration to help businesses tell their stories in print, web and social media platforms.
Artbygordon for fine art:
An online gallery where you can buy original oil paintings, original pastels on paper and photographic prints. I am selling through Fineartamerica for the moment but am working on enlarging my sphere of options for art collectors and art licensing.
Artbygordon for creative writing, blogs and editorials:
A creative service specializing in writing copy for ads, text for blogs and commentary on travel and food.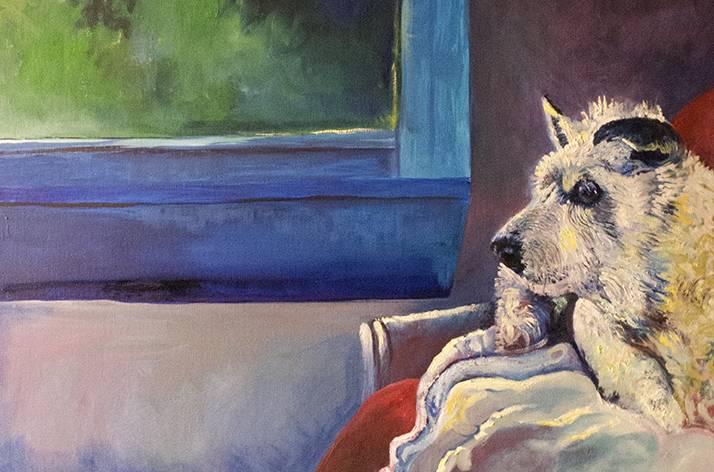 Dante's Window Sold 2017 Not for Sale[/caption]
All original paintings on canvas, original pastels on paper and original photography are available for sale or print unless specified. All works are copyrighted by artbygordon.