Silence of Stars 24×30 on standard 1/4″ thick canvas, Original oil painting on canvas.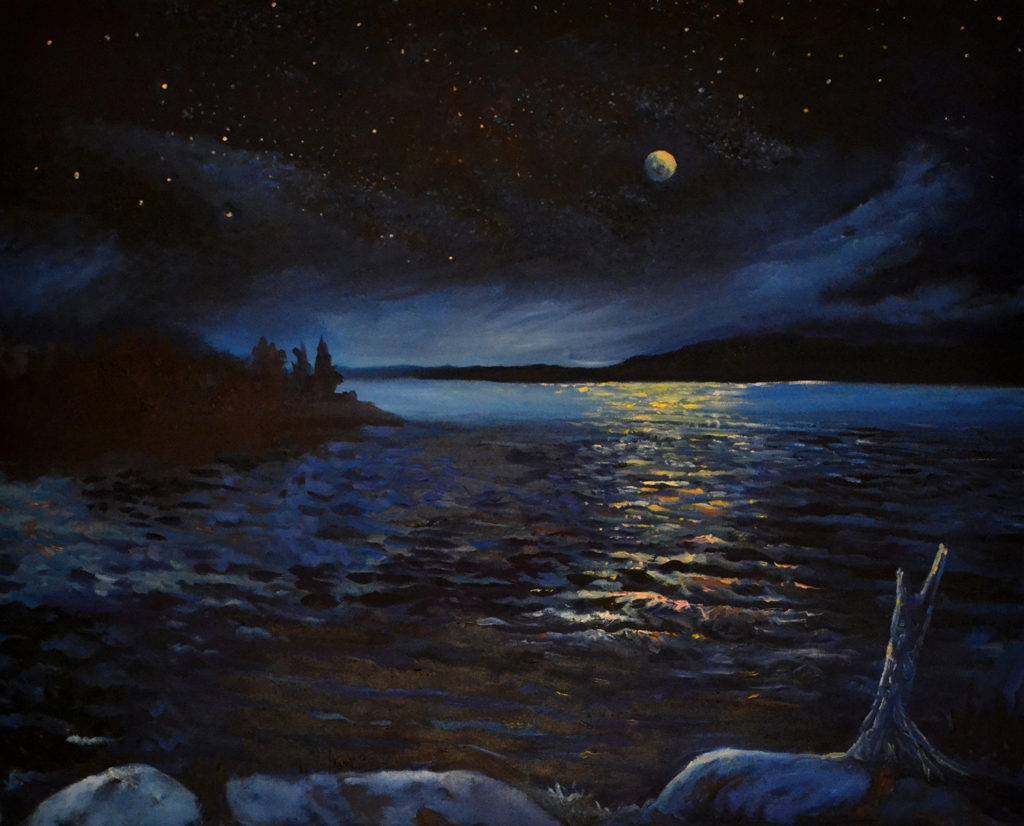 Silence of Stars, painted in 2007
One of my specialties is the night sky. I work with hidden tones to make the stars appear to stand at different distances from the viewer. This particular painting is from Lake Murray Oklahoma with my then 8 year old son, we were camping and stopped to watch the stars.
For more original artwork of the night sky
Original Oil Paintings and Original Pastels Depth and Reflective Qualities of Water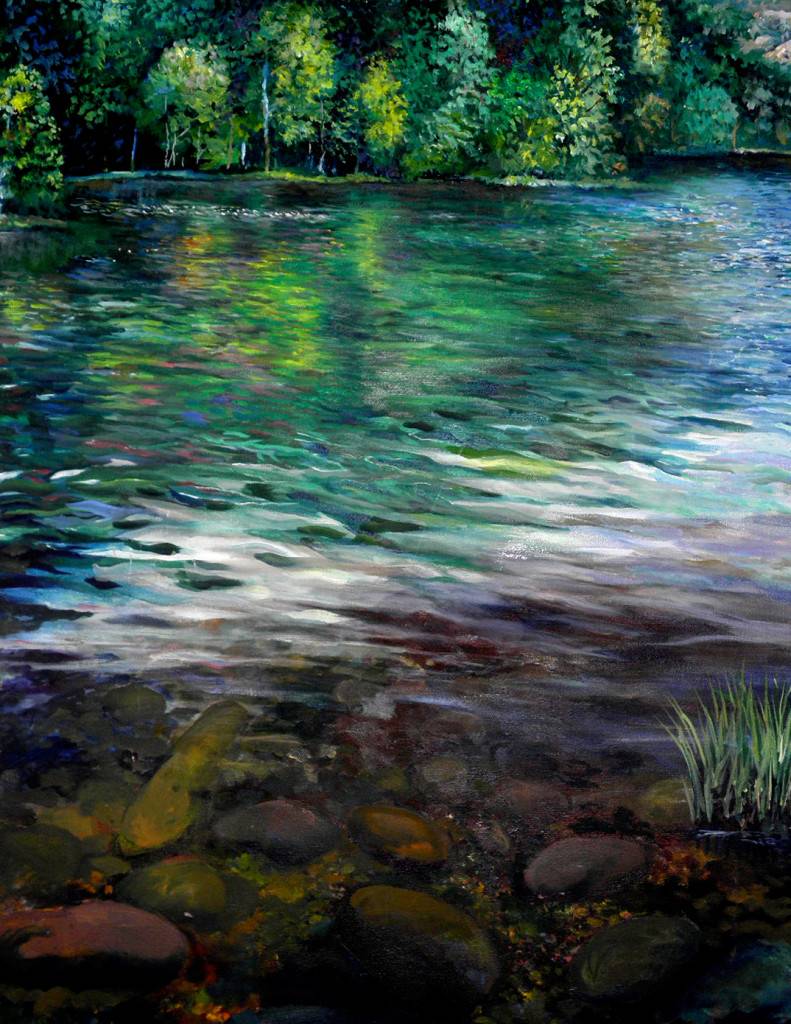 Across the Lake; Beavers' Bend 20×24 on standard 1/4″ thick canvas. $1000.00
Beaver's Bend Oklahoma on a quiet spring day, you can see the bottom and imagine fishing for trout and bass on a lazy afternoon.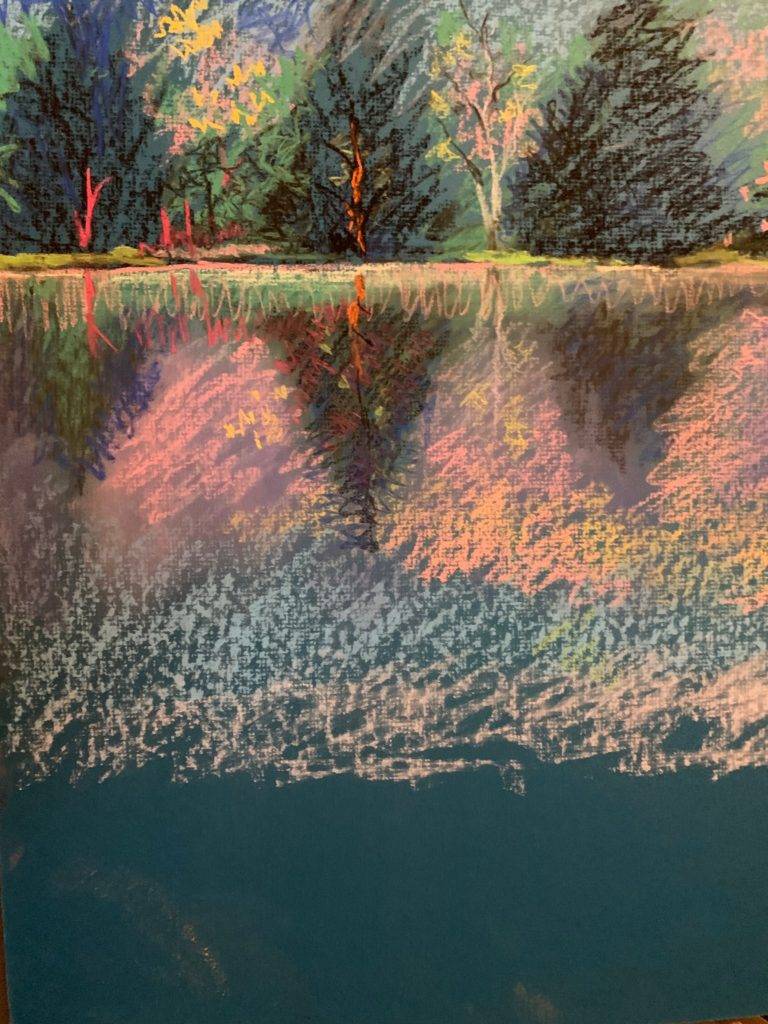 I started a painting of light beyond the trees and what always happens is as I close up the distant window of trees, I start feeling uncomfortable about obscuring too much or too little. If it is just a study, it doesn't really matter. The goal is to learn not to just create a scene.
Next is how I am always creating something and concentrating on executing it as clearly and perfectly as I can. The beauty of Monet is the free flow of color, the play of strokes and the image he captures is not necessarily a tree but the idea of a tree in a late afternoon garden.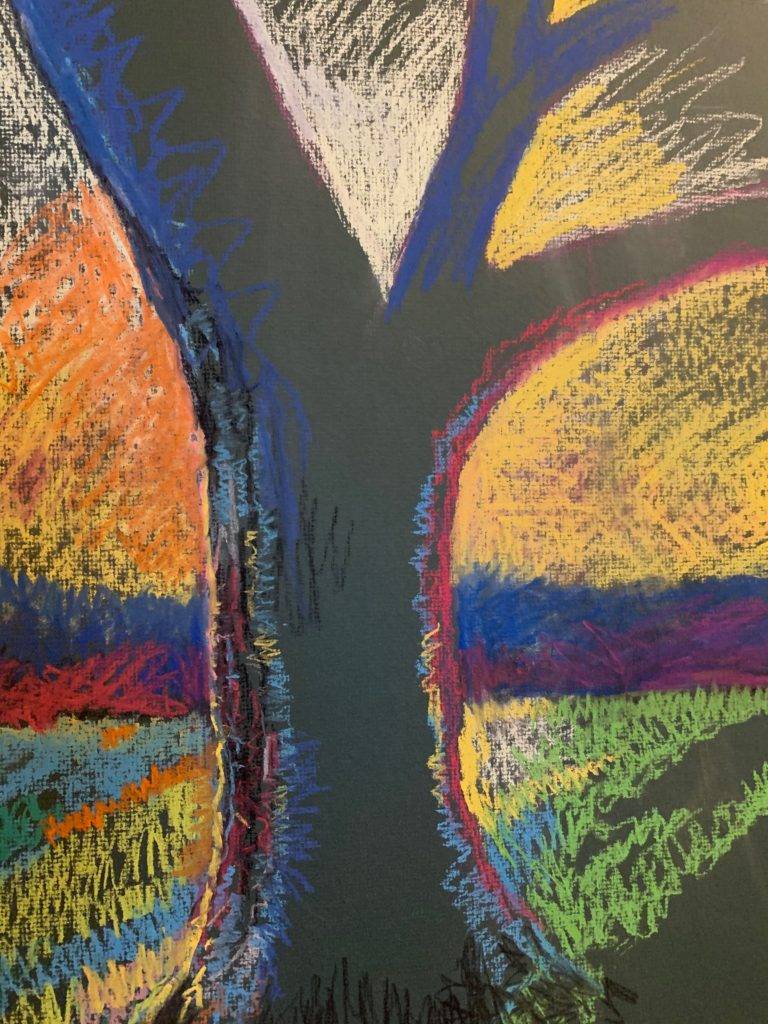 I am excited about departing a little from my need to describe and portray everything and get it right in just one image. Now I just need to decide of all the paintings I've been planning-which is the most important and pressing.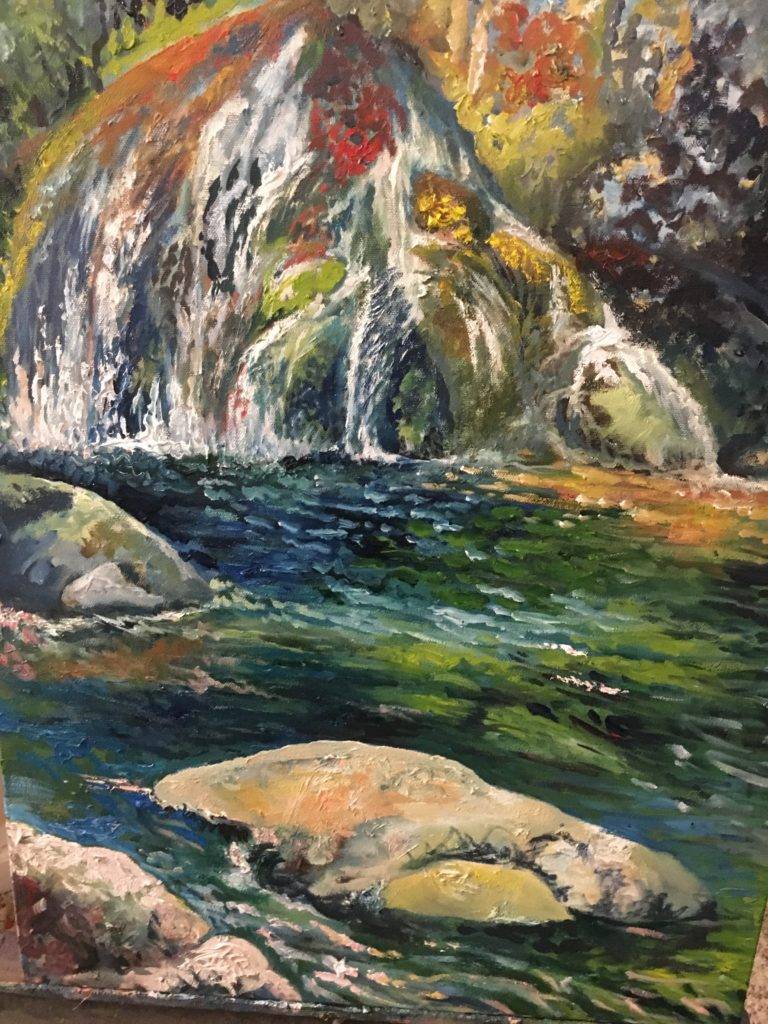 STEVEN LINEBAUGH: Writing, Artwork, Depression & Nature
What is Artbygordon
The Creative services of designer Steven Gordon Linebaugh.
An oil painter and pastel artist, long time photographer and writer, with a special interest in water and night skies. Inspired by nature and celebrating its mystery and beauty.
My Creative Purpose
Artbygordon for graphic design:
A creative service specializing in Infographics and Illustration to help businesses tell their stories in print, web and social media platforms.
Artbygordon for fine art:
An online gallery where you can buy original oil paintings, original pastels on paper and photographic prints. I am selling through Fineartamerica for the moment but am working on enlarging my sphere of options for art collectors and art licensing.
Artbygordon for creative writing, blogs and editorials:
A creative service specializing in writing copy for ads, text for blogs and commentary on travel and food.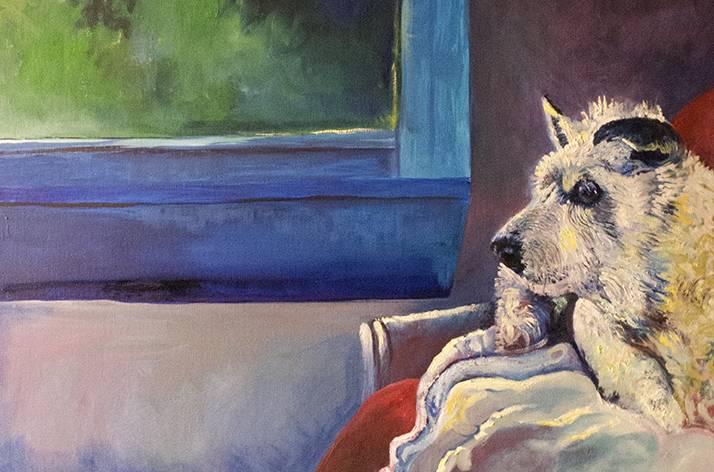 Dante's Window Sold 2017 Not for Sale[/caption]
All original paintings on canvas, original pastels on paper and original photography are available for sale or print unless specified. All works are copyrighted by artbygordon.