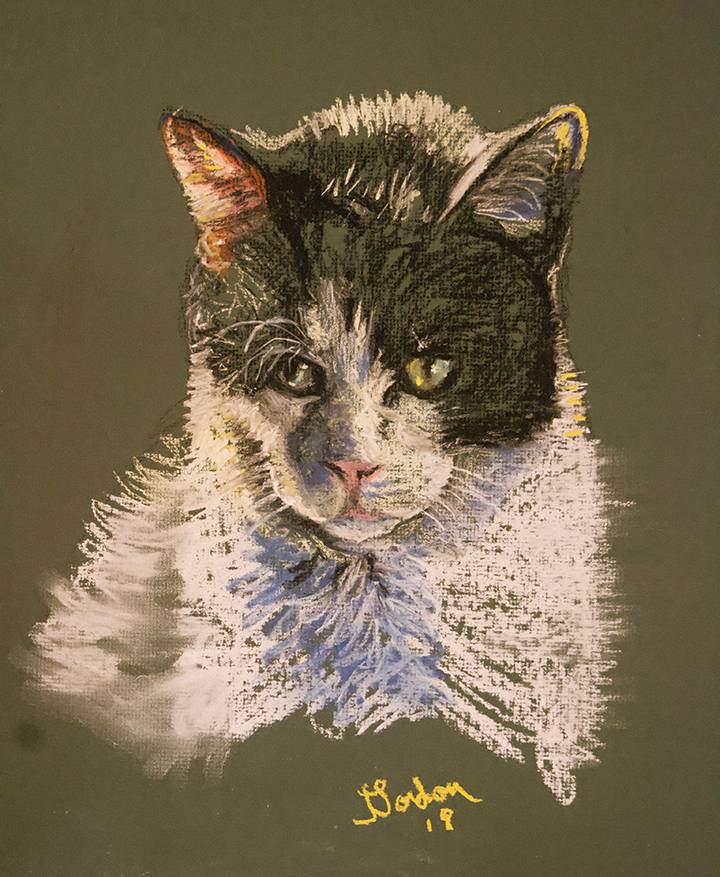 In the last few months I've been developing a style which I've never actually adopted before. It is very loose and quite quick-sketches of animal portraits and inevitably people.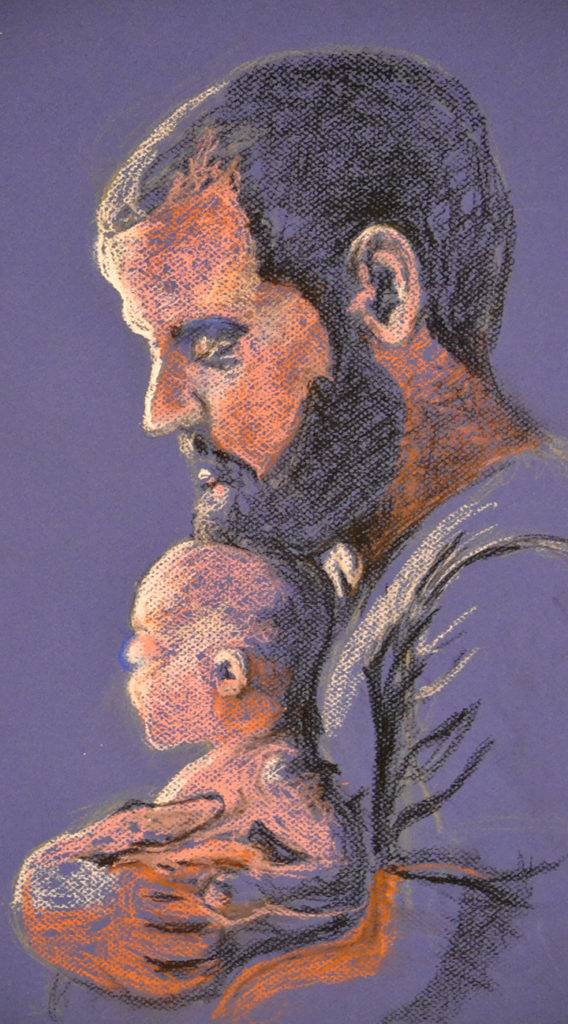 In the past I would always avoid the portrait but the discipline and eye for proportion has only recently gelled. Instead of sketching on a board with an outline, I work up the whole composition from nothing to the final.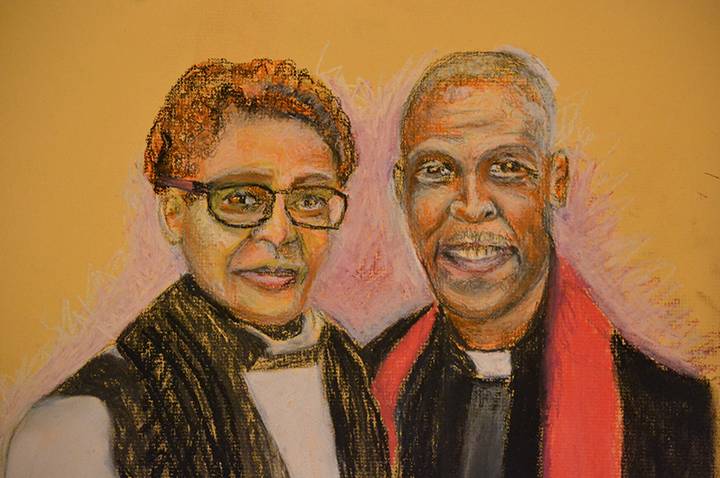 I have enjoyed a totally different feeling of creating than painting or previous pastels, it is a sort of discipline where you watch as proportion and scale work together to fill a plane.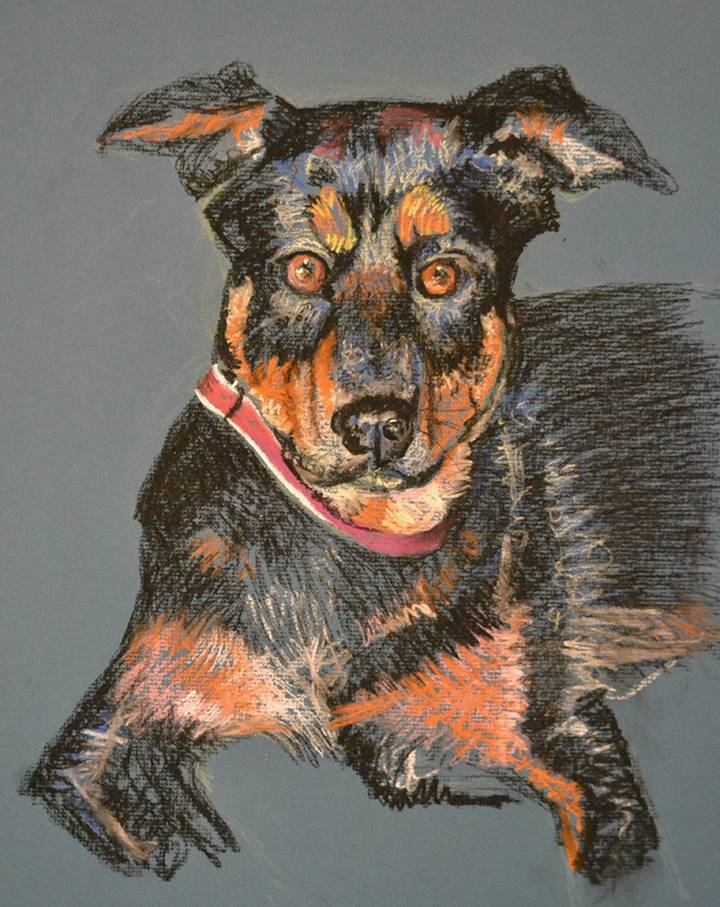 In the past many of the images would go south as the logical mind would fill in the gaps of what is really there. A new disciplined approach to these images is not only an enjoyable departure from recent images based on mood but it is also quite relaxing.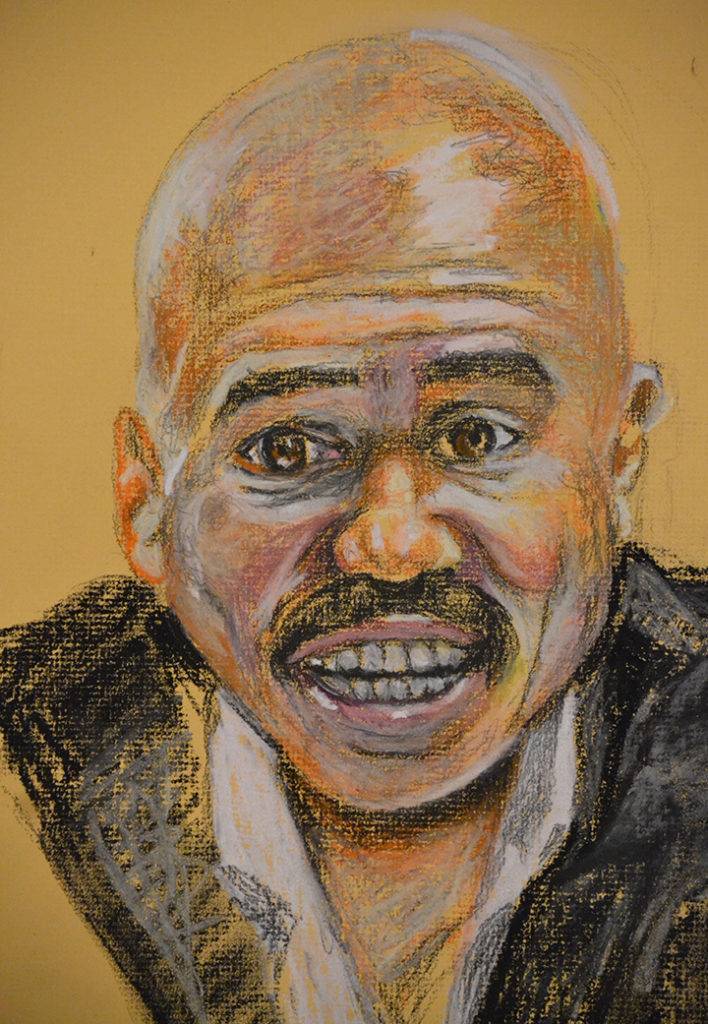 I am excited to see how each image develops faster than the previous as my skill in seeing and rendering have improved. I hope to bring much of the discipline to the new paintings I"m working on.