A road to melancholia, another summer collapsing on itself, the compass flowers, brash yellow shows its contempt. Bails of twisted weathered bails of hay, all the chores are done and everything is the same under a Texas Sun.
I walked the prairie, enjoying the silence, just the sound of the wind and the rustling of the golden grasses. The flowers were all on fire, yellows and golds-compass flower and goldenrod against a perfect blue sky.
There is no greater place I've found nearby to truly escape myself and the noise and anxiety of daily life. I have a new list of images that are all biding for attention and yet I haven't been able to get myself to paint anything. I have so many things to do all at once, much of the time I end up doing nothing.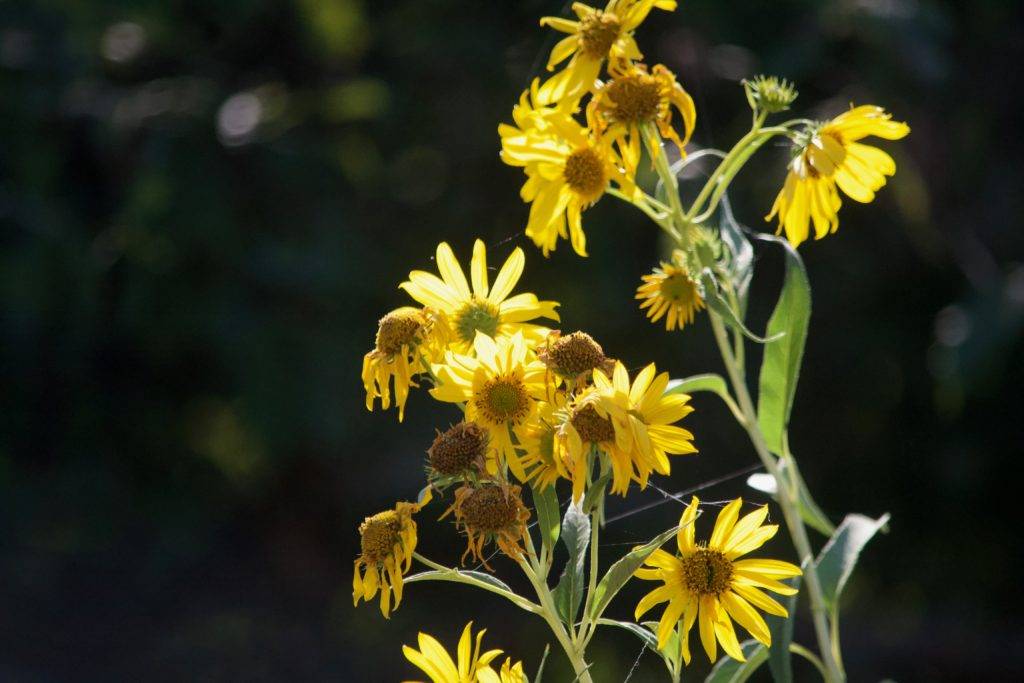 One thing that was wonderful while walking on the prairie, words came to me without any effort. One thought after another became the skeleton of something I'm planning-Summer's End maybe-not sure it is growing and becoming as we speak.
I don't have any pretense that it will get better or worse, only myself and the prairie-the lark sparrow -knows my presence and doesn't seem to care, golden wheat stands tall like soldiers and sways sulking in the summer heat-we are all breathless, exhausted
I got to drive through the areas of the country that I was servicing with the insurance job. Many of the apartments and small houses I passed were familiar. I don't miss the job but I do miss that feeling of being out on the road-so many hours of introspection.
I have three or four paintings coming up in the next day or so and I'm excited about what forms. I am in the slow fermentation point, it is very frustrating at times but quite necessary.
Check out my 61st article on LinkedIn-more on the prairie and finding peace Good Morning God