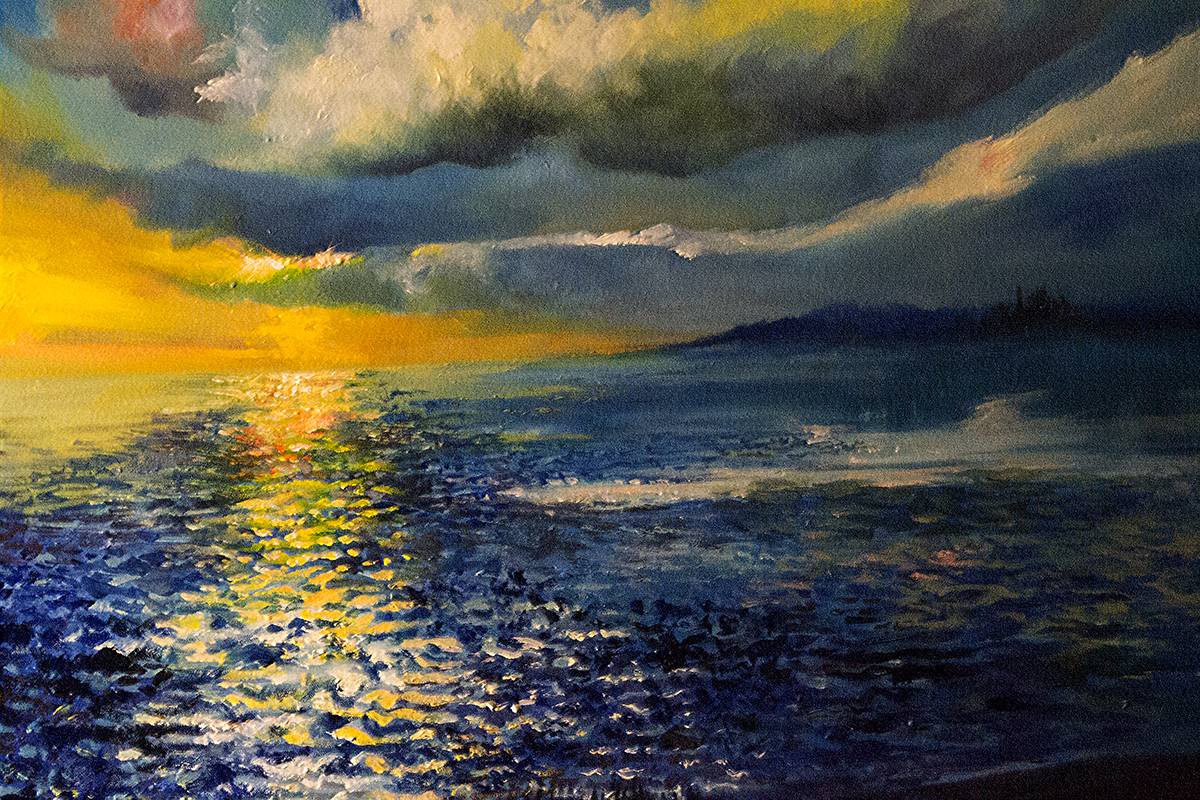 Fear of the Canvas – I've just realized why I have been avoiding painting recently, not really avoiding it but just having a harder time settling down. Many of the works have been in progress for quite a while so getting back to them is often like picking up a strangers painting.
The amazing point is when suddenly you stop thinking about what you need to do and just start slashing at the canvas with purpose. There are unseen shapes and connections of shapes that come out of the surface of the paint and you fill in the blanks instinctively.
A stumbling block is the fear, especially when you like what you've started but there is no room for timid strokes in painting or anything else creative. Once you stop and think or attempt the safe way you might as well save painting for later.
Painting should be bold, excited and even a bit reckless. My thought is every painting is a potential mistake that will never see the light of day. This is the time you learn the most, when you are free to forcefully and confidently paint without fear of failure.
One particular technique that takes a lot of time going back and forth is the light on water, it starts out overly dramatic and slowly becomes more realistic. There are points where the light seems right, others when there seems to be a bump in the horizon and you have confidently fix the problems and continue to focus while you see the image you've been working on go from good to worse to good again.
Another aspect is painting objects, straight lines and architecture, something that often needs to be reworked and perfected. You are happy with the background and suddenly you've just destroyed it with the object that you overlapped-often the background needs to be reworked with the object as you work to perfect both.
I am excited about the process and while I continue to get bits of time to paint, I am adding to an already large painting list. Let me know what you think of the new images.