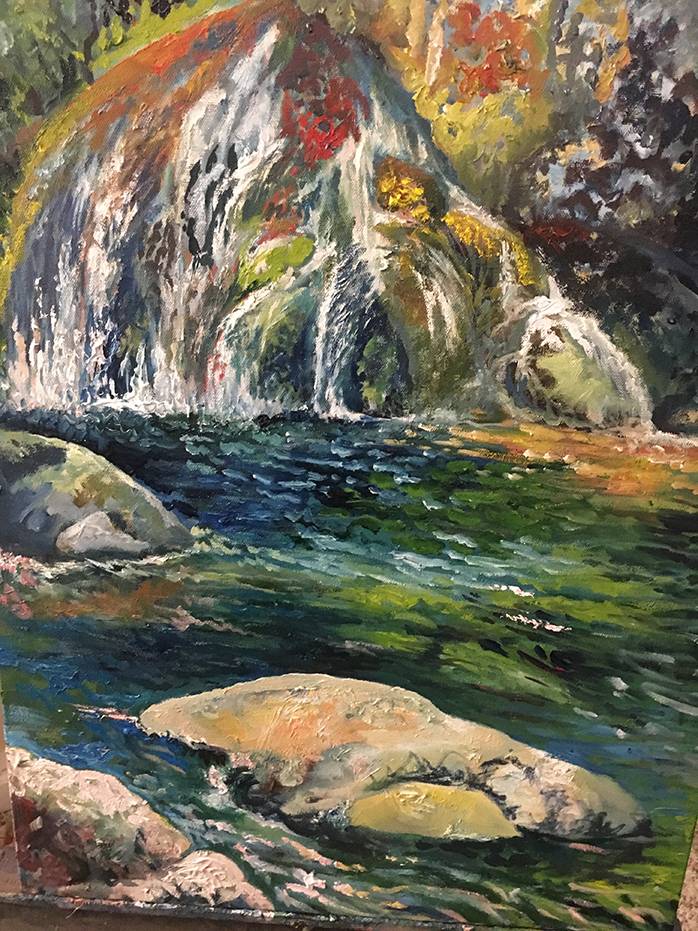 Back to the Canvas- got back to the canvas yesterday and found my purpose for water. The problem with water or even capturing images realistically is seeing and capturing the basic element of the image.
To Truly See: Getting back to Details
After you've truly seen and conveyed the basic idea, the essence of water with temperature and depth, then you can stray from the reality of the colors and even the perspective.
Intention: What is the Basic Premise
It all depends on intention, my intention is always to see the depth and clarity of water first, after that I can express the place or time and I've succeeded in the whole reason I started painting water in the first place.
What has happened recently is a loss of conveying the details. Waterfalls end up looking like flows of hair or cotton and the water clarity and depth instead takes on a nondescript study of color.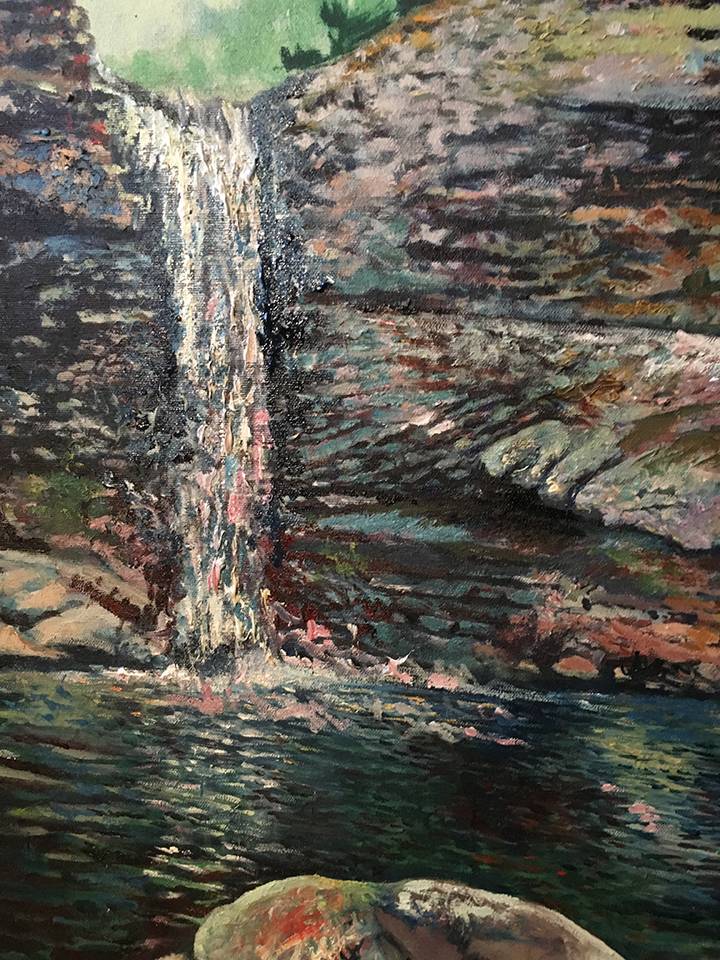 The Shift: To Truly See
There is a point where I can push color back and forth without truly seeing but with any luck there is the shift, where the subconscious remembers what it knows.
This is what happened yesterday, suddenly the brush moves with little consciousness from the artist-it's like all the forms and strokes are already there.
It is almost an out-of-body experience because the hand the brush, even the colors and the forms tend to paint themselves. I've experienced this with writing too and it is an amazing place that no artist wants to leave.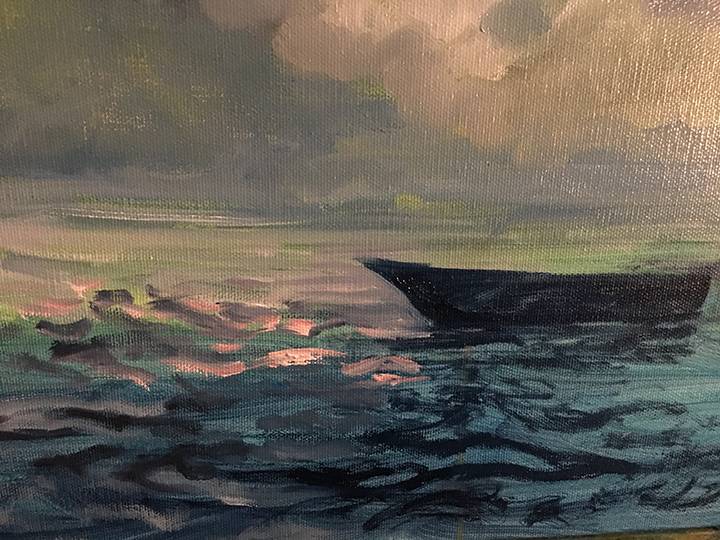 New Elements in Recent Works
I'm not sure if it's because of shooting so much graphic photography but recently I have more intention on form and contrast of light. The actually scene is secondary to the relationship of the elements and the contrast of light.
There are many ways to show depth and perspective, this is just one more option and I'm really beginning to see a shift in my work overall as elements supersede or at least complement mood.