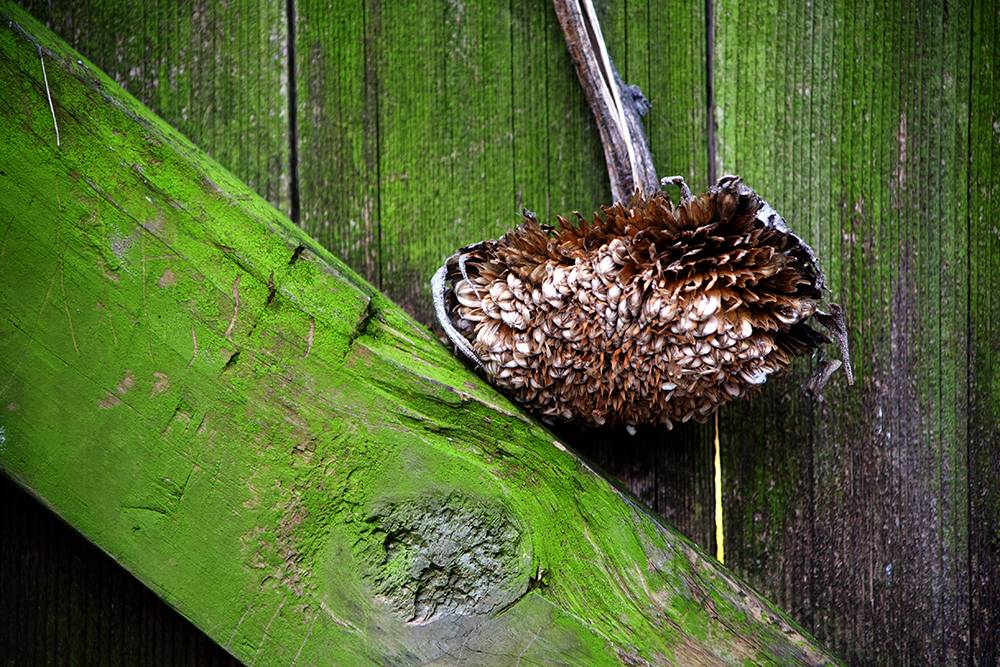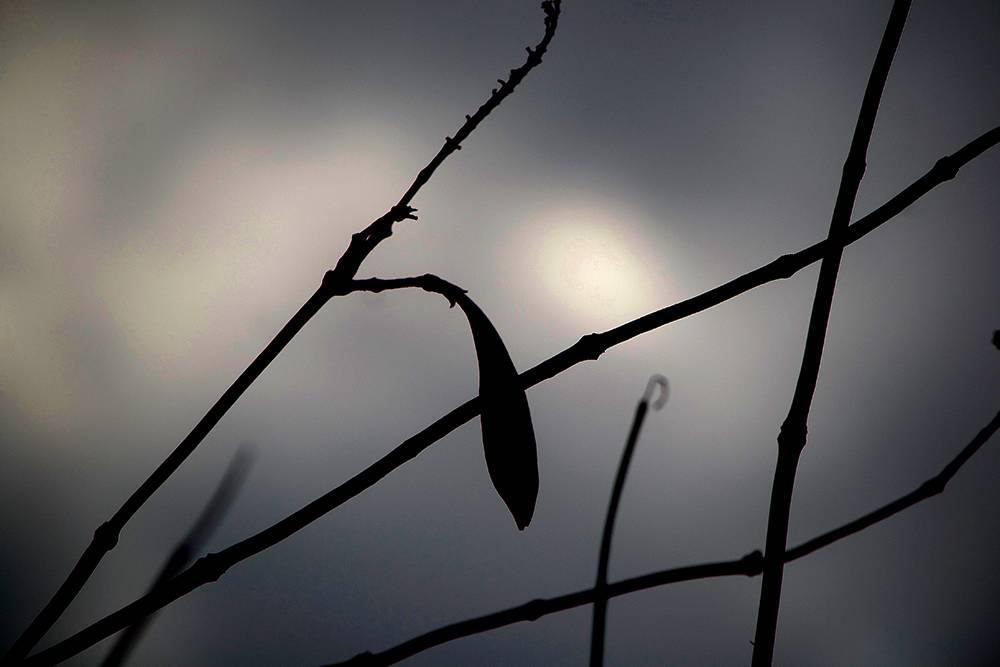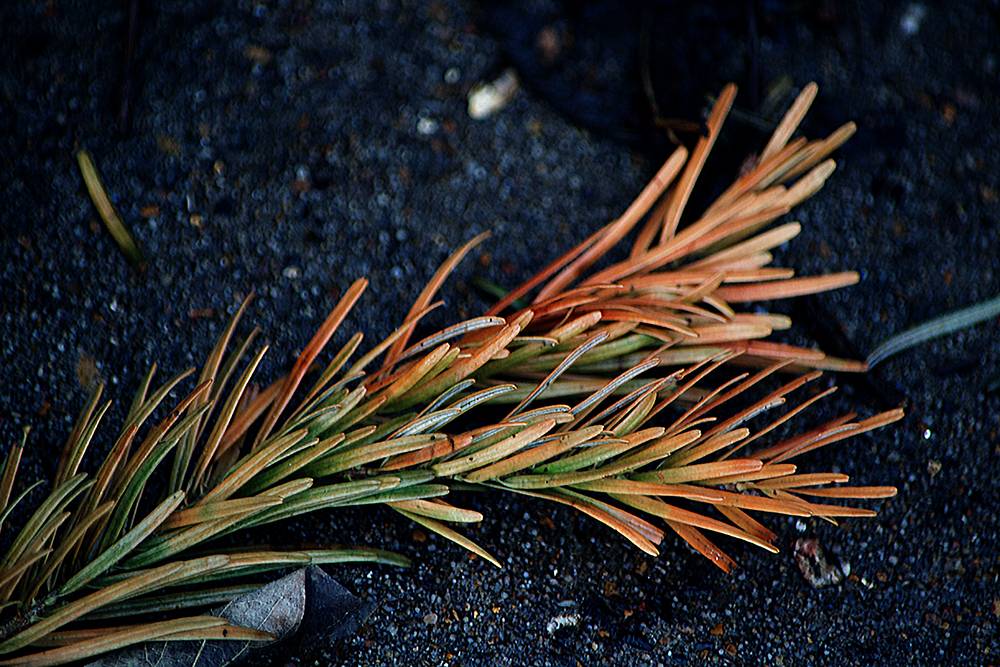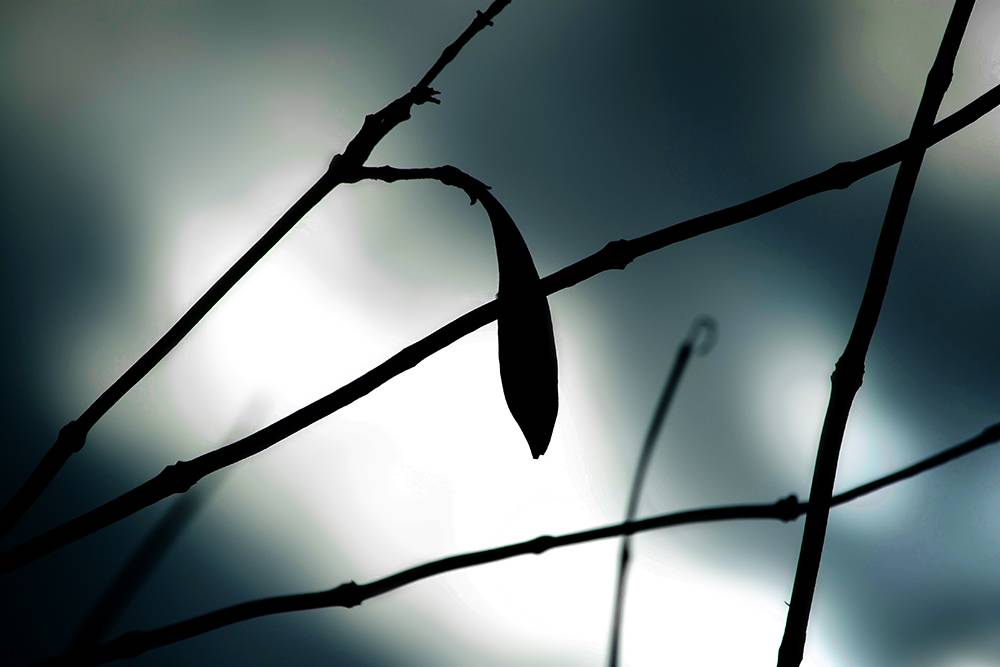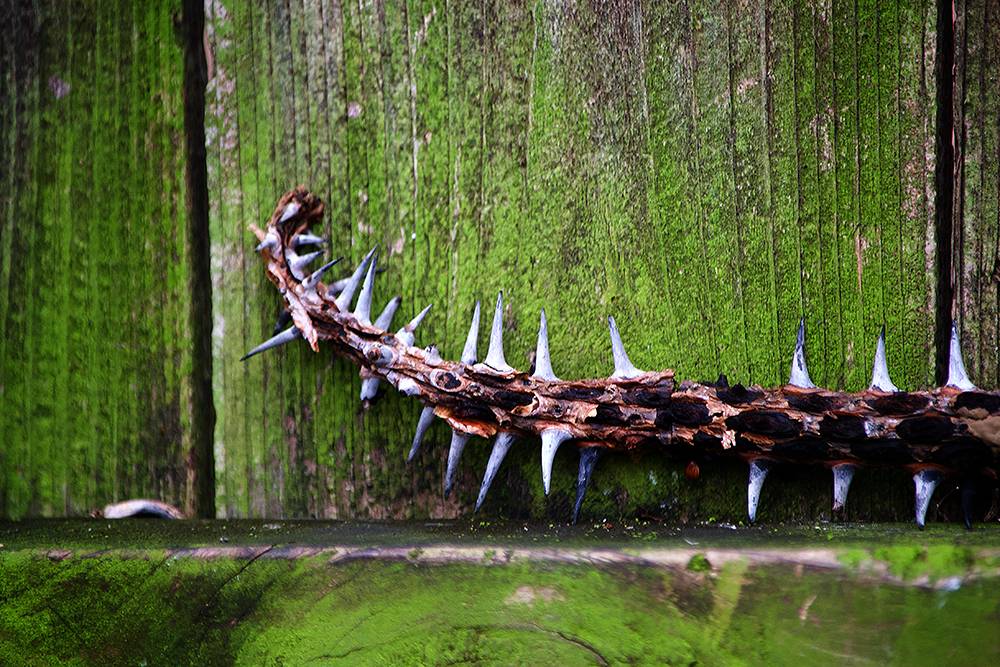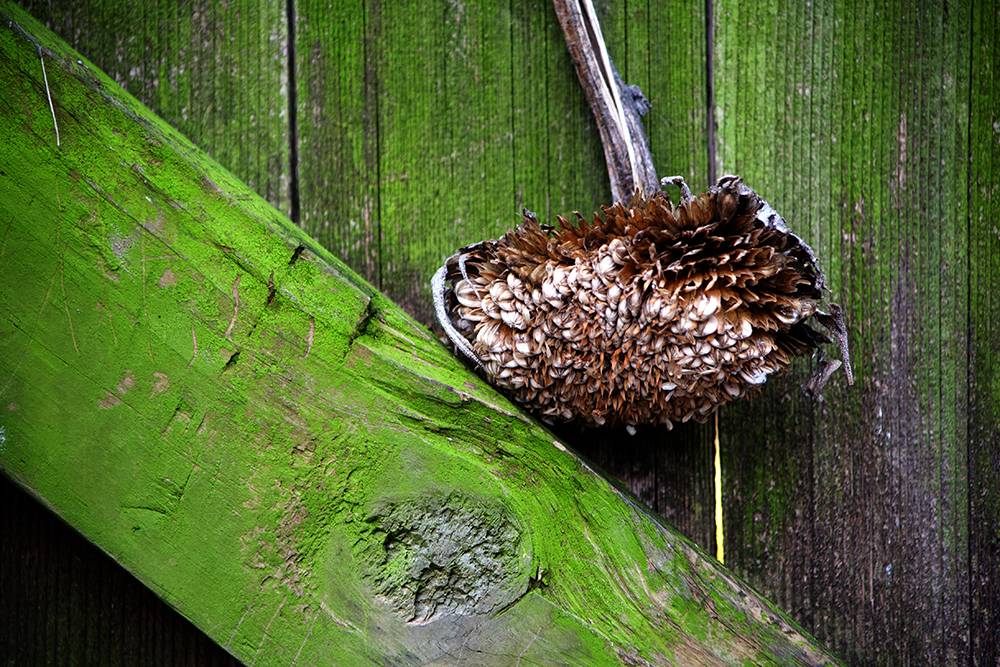 Remnants of summer's gardens; sharp gnarled teeth of devils' walking stick, shriveled up stems and seeds of sunflowers waiting for spring.
I found them at the weathered gate, rich green algae on an old broken down fence. These are all whispers of a summer past and I realize the gardener is only an introduction of seed to soil, the wind and rain are the catalysts, each bird a possible carrier of a new seed and every weed a new battle for supremacy.
You can learn much about life from a garden.