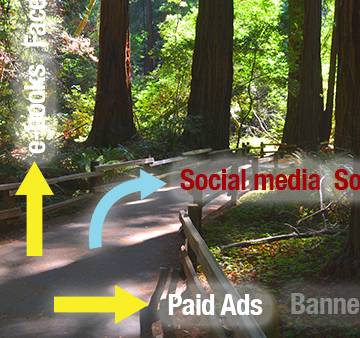 Navigating a landscape, it's okay to ask for directions.
Social Media 101 – This is an update to the article, So much to learn, so little time. I've learned much about the social media landscape and the hills and valleys of finding and marketing to potential clients. One thing for sure, it takes a time, lots of time.
If you expect to sell your product or service through strictly free social media, realize it will be a long road, with many highs and lows. One thing great about it, you learn so much by trying, experimenting, by failing and experimenting again.
I now realize how important it is to learn from others who have taken the path and discover some proven shortcuts. You have a finite amount of time and content and if you don't learn how others have made it, you will spend much time learning and less time reaping the benefits.
So learn from others who have lots of followers that are attracting the same audience you seek. Ask lots of questions, take classes that have been valuable to others in your field and learn from the vast amount of experience at your finger tips.
Tomorrow's post: A changing Landscape but still the same landscape