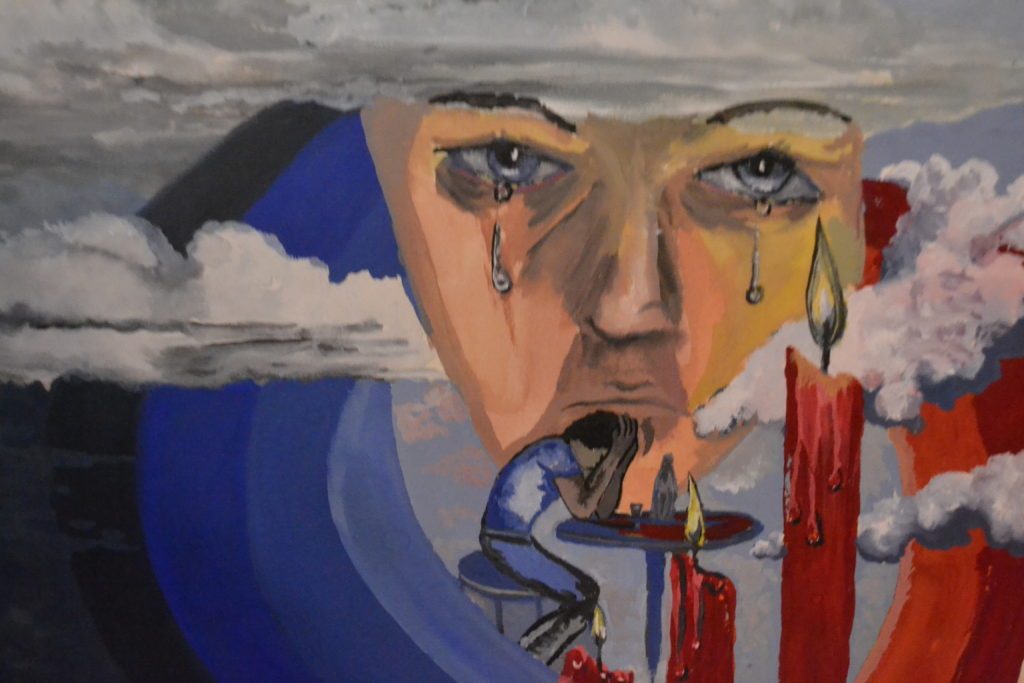 My intention has always been to create art that was realistic and once I attained a certain skill level I would just tweak reality, just enough to make the viewer a little off kilter.
It probably stems from years of depression which, although is part of the creative process, also makes the person feel off center. The paintings that approach surreal are a bit more dark but nothing too obvious.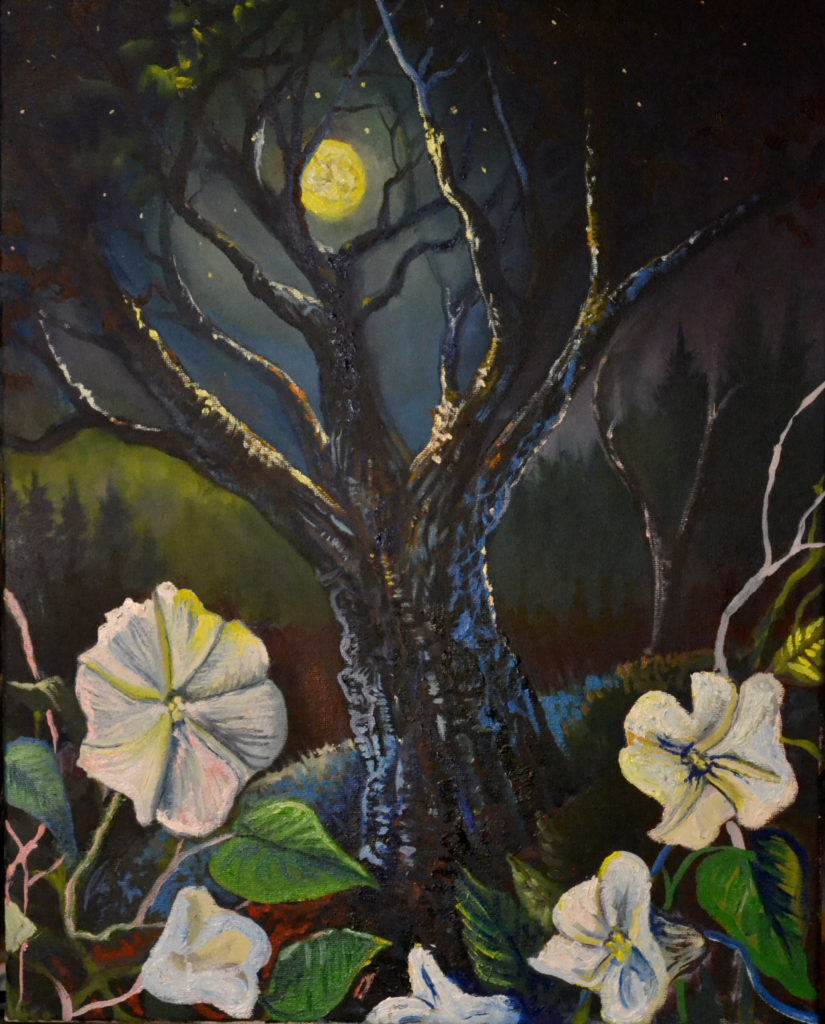 Moonflower is a painting of the morning glories, moon flowers, which only bloom at night. I wanted to share a bit of the darkness and mystery of evening but I wanted the flowers to have a bit of a magical feeling to them.
The willow tree is a tree from my youth. It makes it into most of my paintings and is a bit of a symbol of time spent in New Jersey. The dark green lawn in the summer beneath the shadows of tall dark willow trees.
The same trees were struck by lightning and ended up becoming outdoor furniture where many of my very old poems were written on copied on.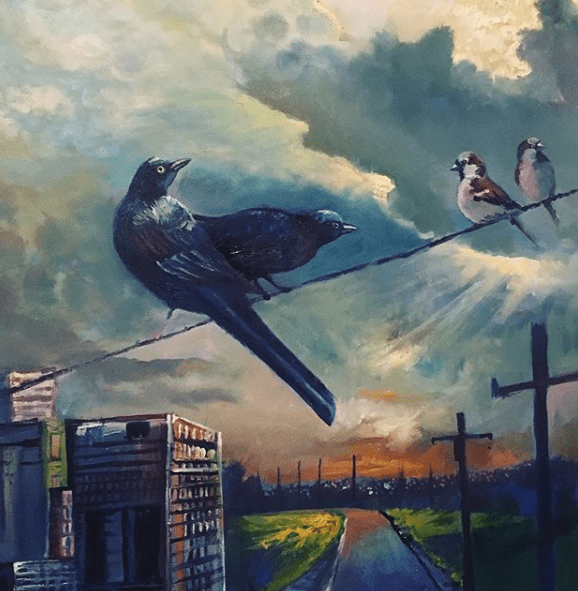 Blackbirds are a consistent subject in both my paintings and writing. They are mysterious as the night sky and symbolic of impending doom.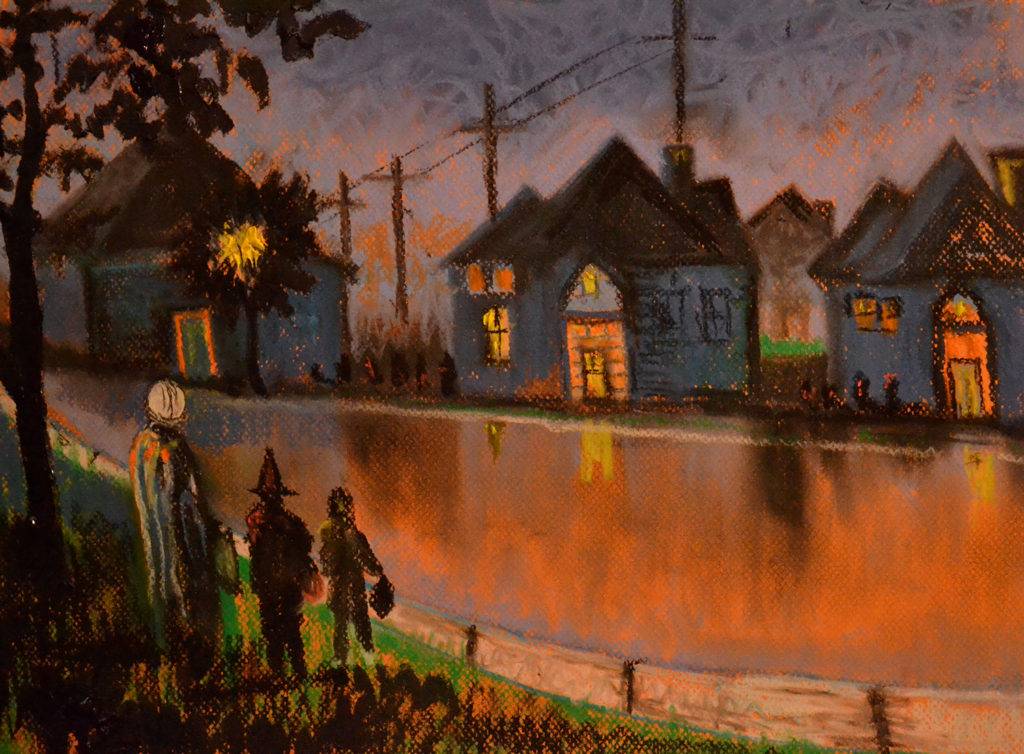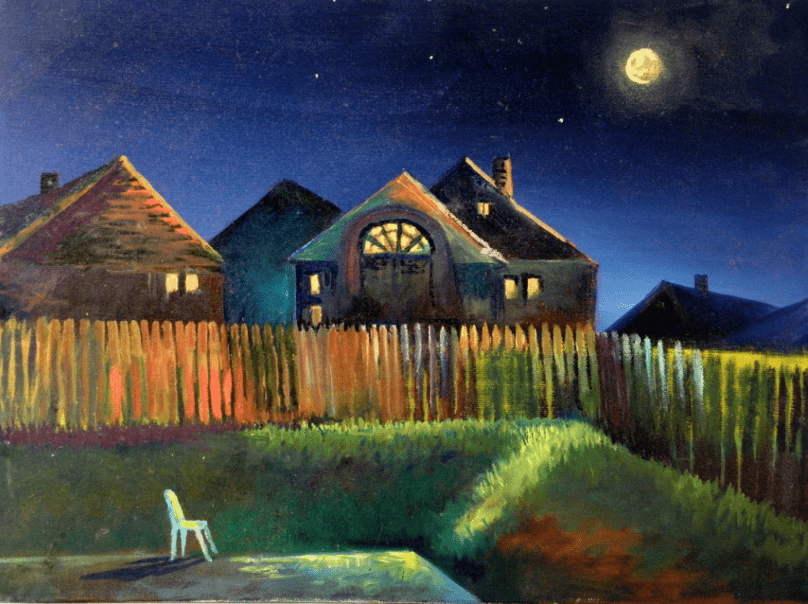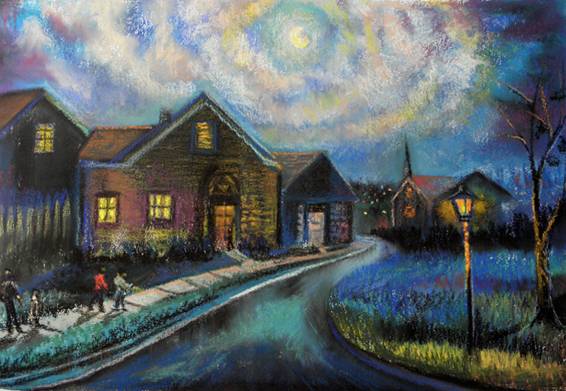 Halloween has always been a subject as every year I see a different feeling to capture. I love the dark evening and the idea of goblins in the trees, I have always been a big fan of horror movies and my uncle used to buy my brother and I horror comic books and the feeling and thrill of being scared has continued through my writing and painting.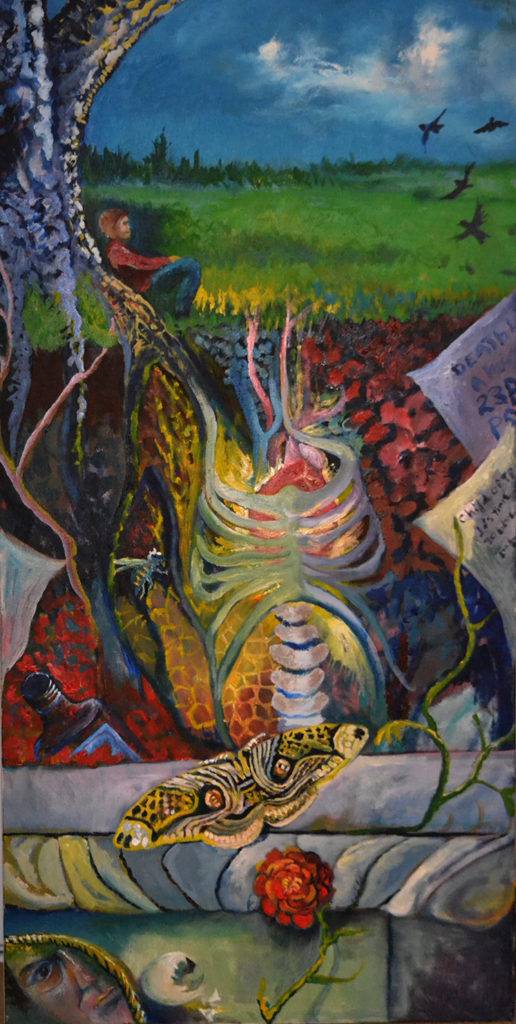 Child of ten is a diary of sorts, my dad died when I was ten. This is a painting of the effects of losing a parent at the age of ten. There are many symbols including the egg which represents the soul. Again the blackbirds are in the field and the child watches the future unfold.
The death of my father was a catalyst for much of my earlier writing and has only recently shown up in paintings.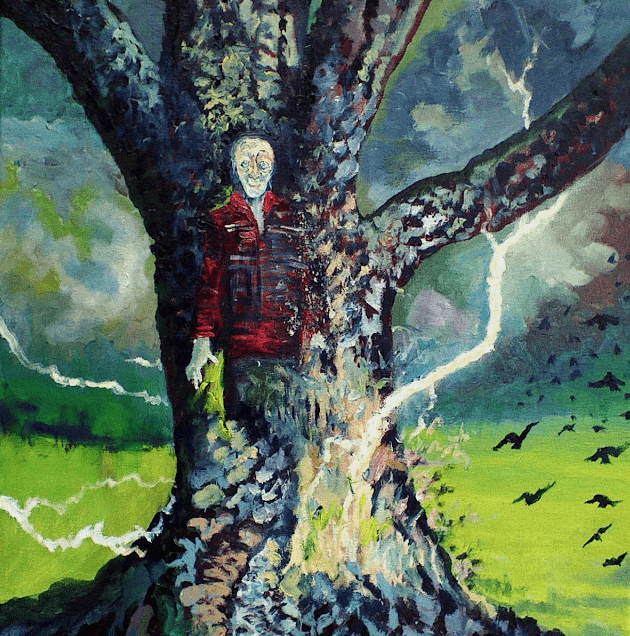 This painting is from a dream when I was very young. My grandfather came out of a willow tree as the lightning hit the tree. The red flannel shirt is from the dream and I remembered the shattered bits of wood-I am planning on another attempt at this painting as the face wasn't quite correct.
Many older painting ideas are now resurfacing as I begin to gain more confidence. I plan on creating a more concise series on the surreal side.