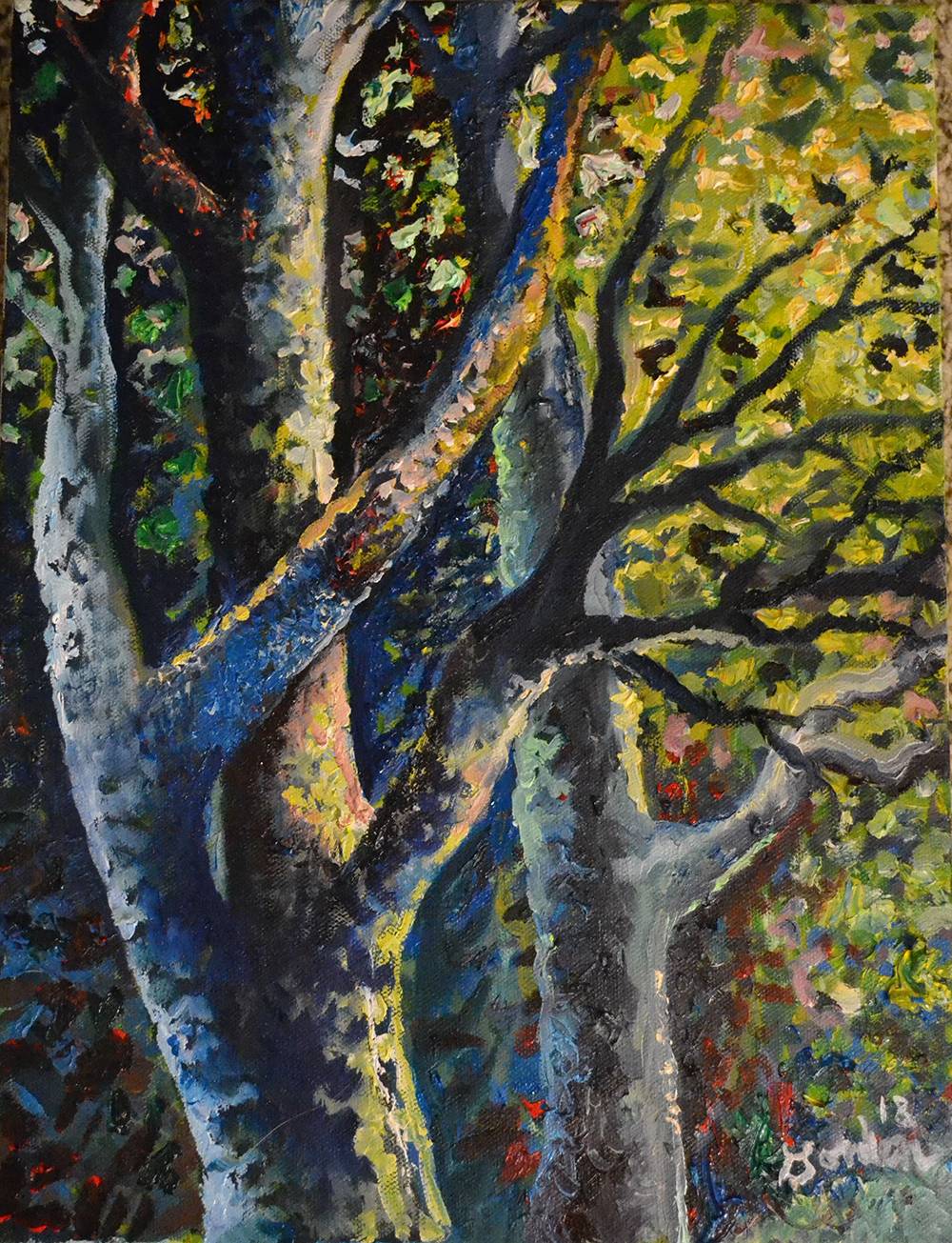 As the sun fades from the backyard and the birds all take their places on unseen perches, the last bit of light paints the trees against the house.
It's almost like a stain-glassed window as the light filters through spring leaves. I have been watching this for many seasons and have had the idea on my easel for many years now.
I was interested in the richness of fading afternoon sun. I love the shadows of blues and greens reflecting a coolness in the midst of an ending day. This is the third in an upcoming series of paintings coming off the easel. Stay tuned.