Citrine, the yellow passion vine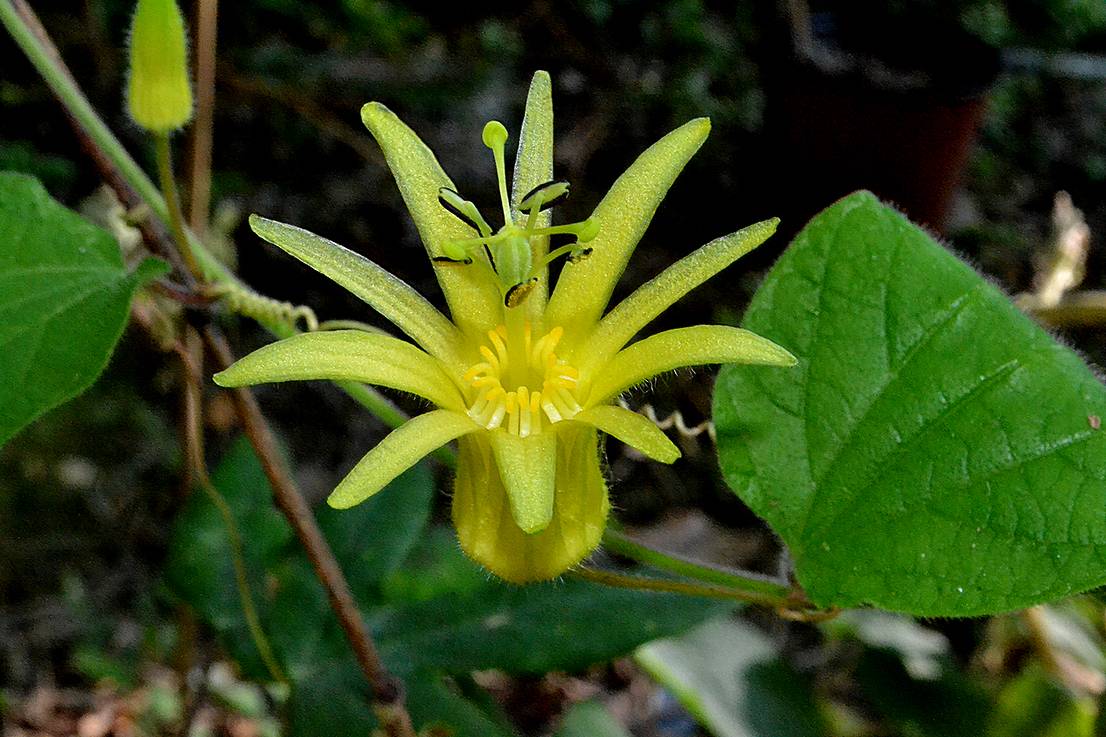 The second plant I would highly recommend is the passion vine. There is so much  about this plant to love and it attracts Fritillary butterflies that will lay hordes of caterpillars to devour it.
Gulf Fritillary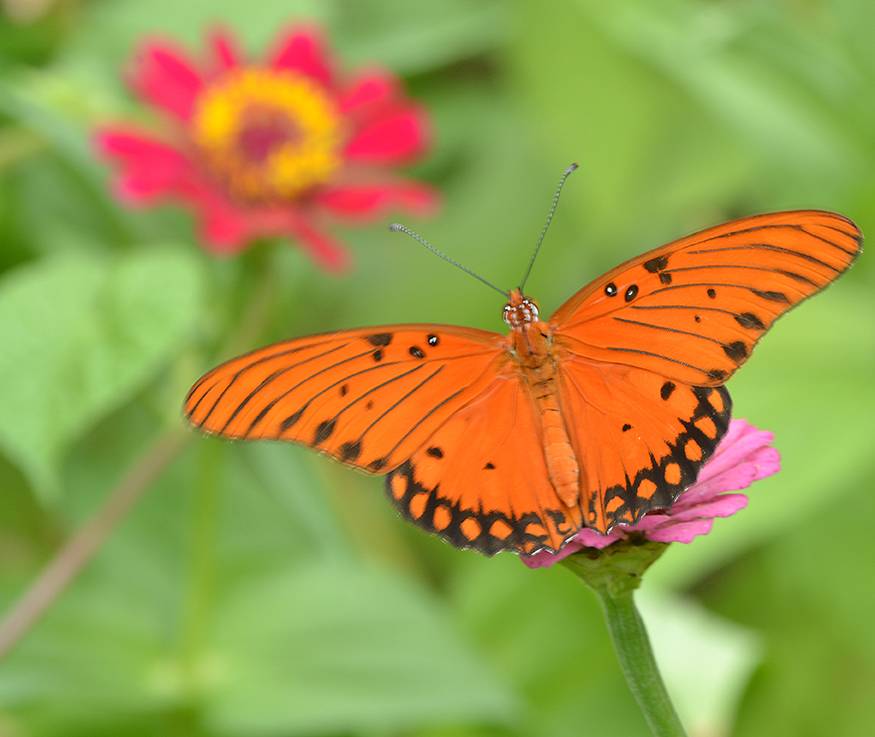 I have become somewhat of a collector having raced 9 or tend different species over the years and continue to be amazed by its ease and beauty.
Hybrid Flower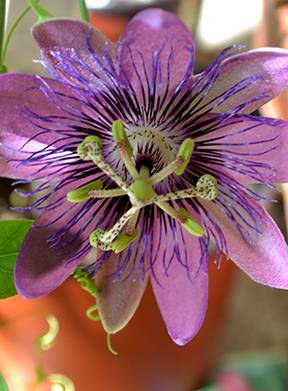 The plant is named Passiflora after the passion of Christ, there are a lot of symbolism with the parts of the flower, the stigmata represent the three nails and the 5 anthers below them the wounds.  The sharp tips of the leaves, the lance, the tendrils the flagellation of Christ and the ten pedals and sepals the loyal apostles. Read more
Lady Margaret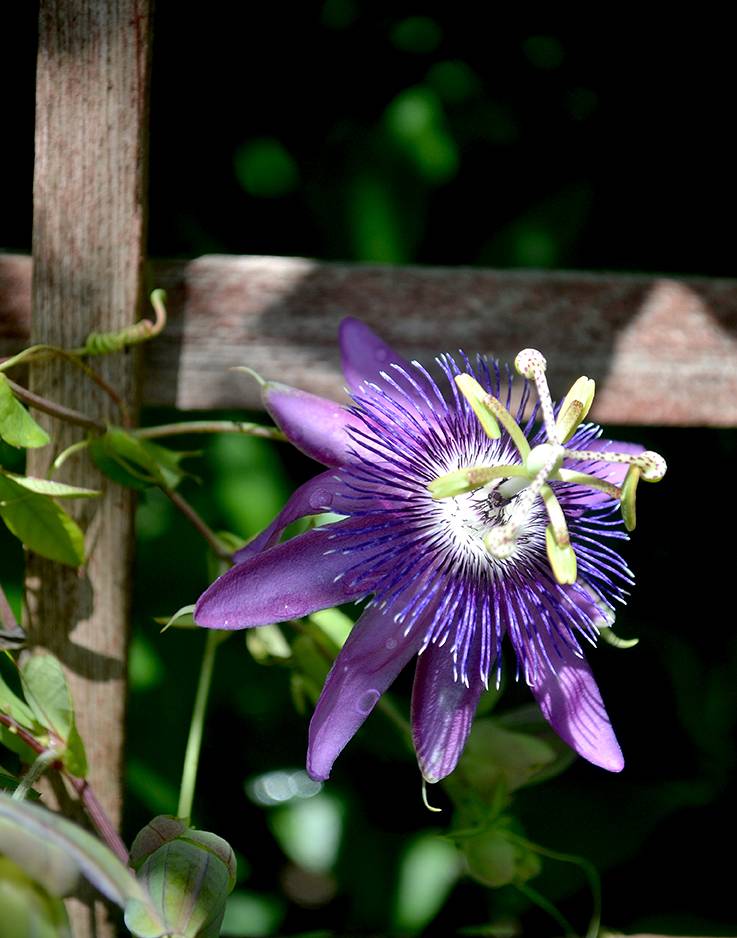 They won't overtake your yard or destroy a fence.
I have had the blue variety come back every spring with a heavier base, I would think if it grew well enough it could destroy a fence but I've never had any problems with them.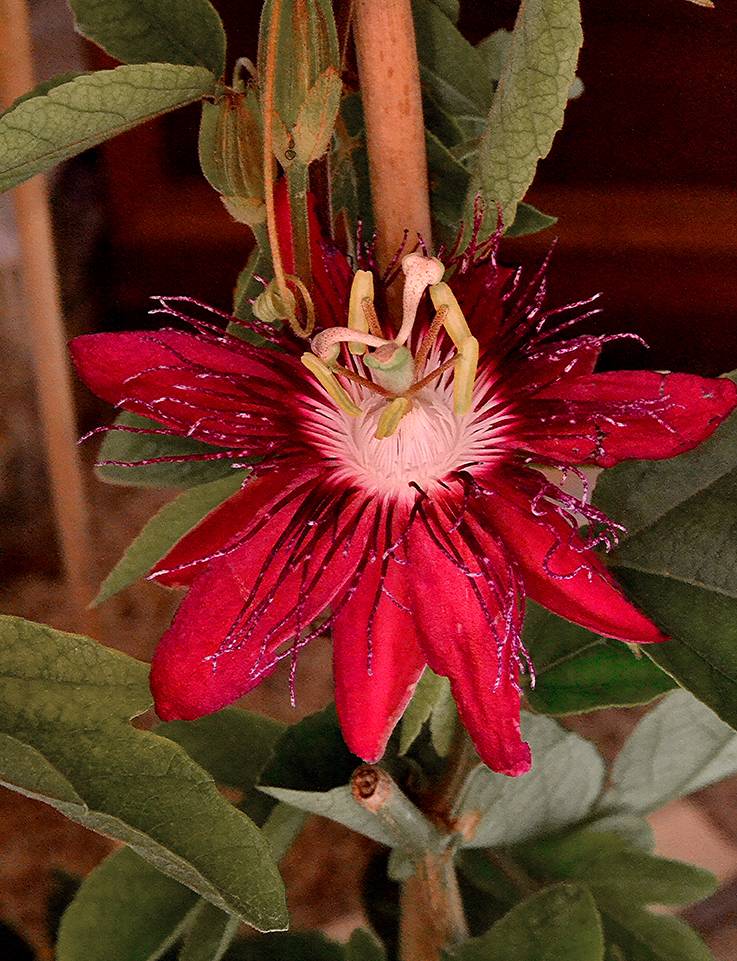 The smell of the flowers.
The blooms are not only dramatic and odd, they smell like sweet candy and each species has its own unique flavor. The thorny larvae of the gulf and variegated fritillaries will devour the stands of the plant but that's why I grow plants for the wildlife.
They are Good for Bees. Attracting bees could be a good or bad aspect of raising a plant. I always welcome them and never have been stung while treating them with due respect.
Cerulean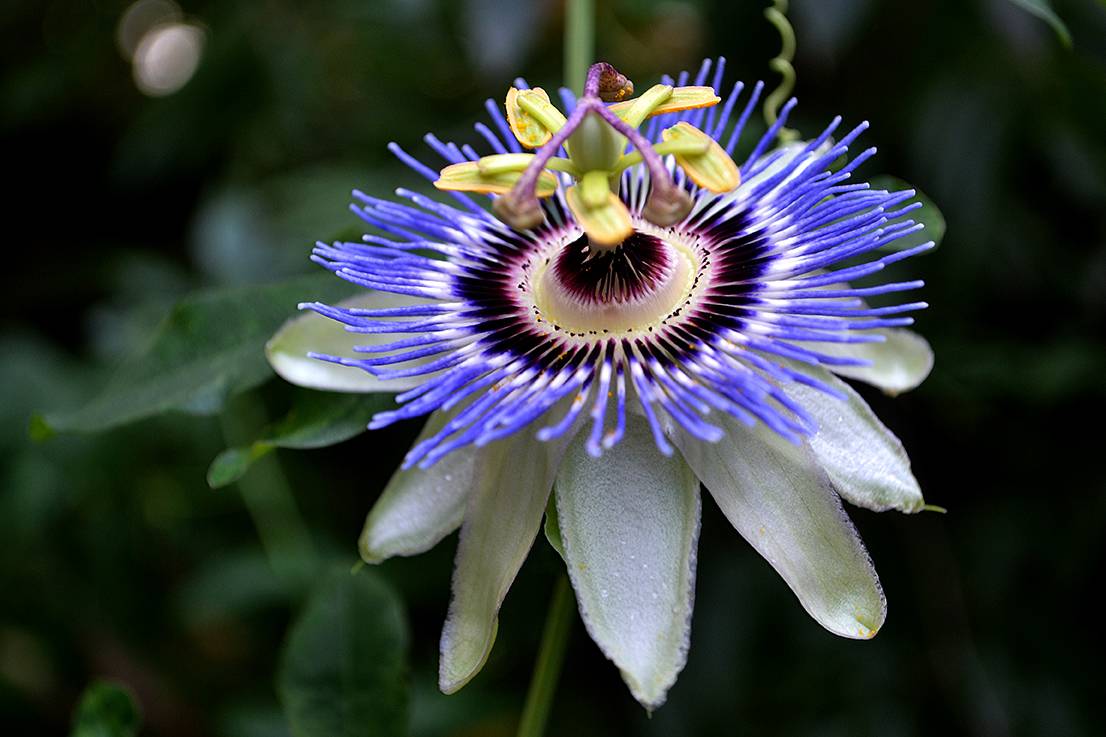 The abundant flowers are many different colors and they will cover an area in the yard with beautiful blooms through the summer. I would highly recommend this plant because its easy and needs little care. The native purple, (incense and incarnate), blue (cerulean) and some hybrids will come back after a mild winter and will grow in most places with an abundance of light.
I will have a whole new collection this year and many more photos.
Next is the Dutchmans Pipe-be patient if you plant it, they will come.