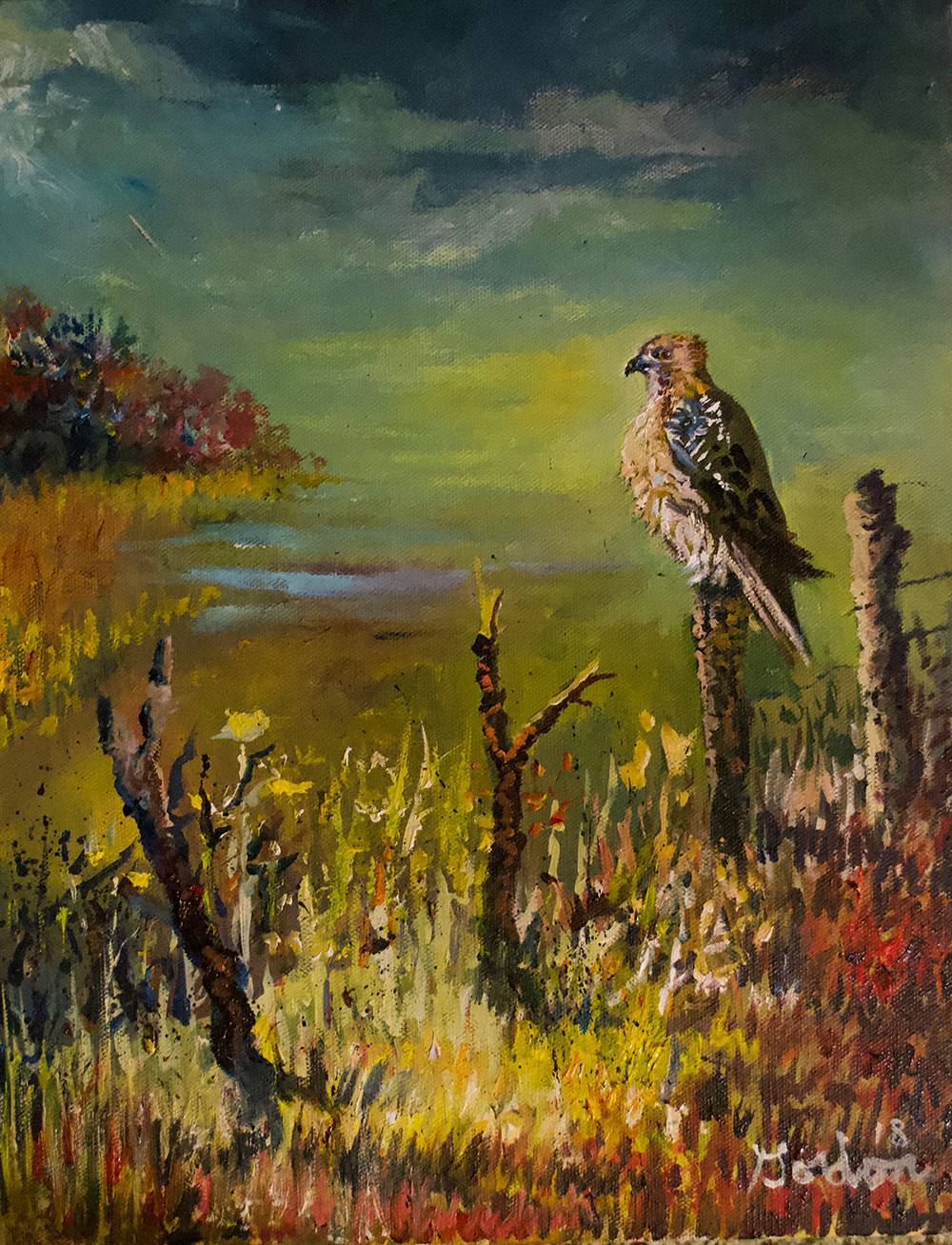 The Watchman: Red Tailed Hawk – This image was inspired from the East Texas Roads, I was selling insurance. I got to enjoy a lot of mileage and gathered a lot of inspiration for paintings.
I finally got a chance to paint. It was a stormy afternoon as you can see from the remnants of a swollen stream in the distance.
I got more information and sketched more on a trip to Hagerman where there are always hawks patrolling each fence row. There are a  lot of red tailed hawks and I consider them the watchmen of the meadows and fields.
Oil on Canvas 2018 ArtbyGordon