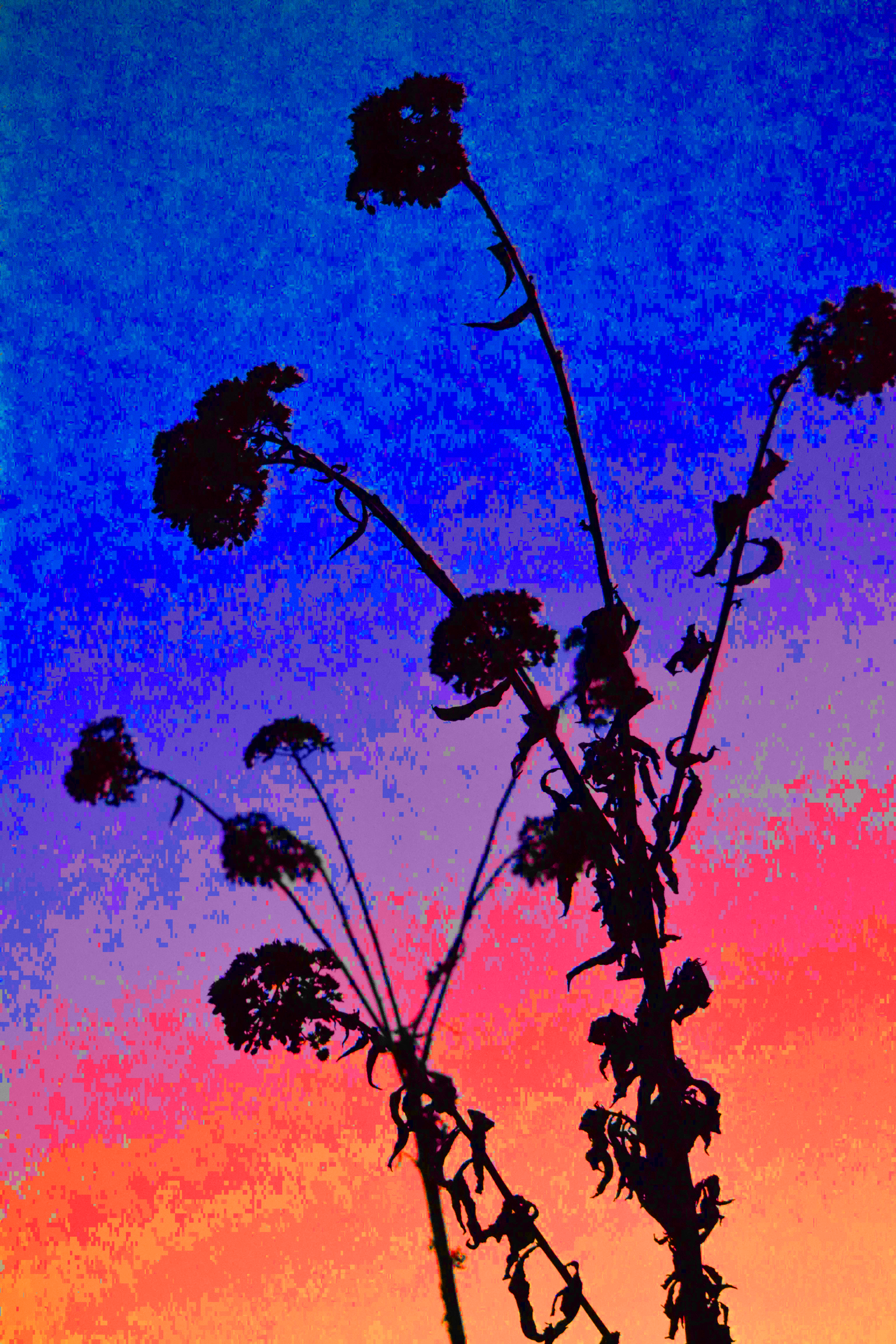 I am working hard to continue to find objects that can be used in abstract images for wall decor. Tonight I found the silhouettes of summers' garden made dramatic imagery.
To create when nothing inspires is where discipline comes in. You are forced to see beyond a gray winter day and seek light when there is none available and I believe that is the fuel that feeds creativity when the muse doesn't show.
I have also been in a situation where the scenery was so breathtaking you couldn't do it justice even if you tried. I was in Glacier National Park and between altitude sickness and a feeling of being overwhelmed, it was hard to shoot something that was truly remarkable.
There is a great space where you need to work a bit harder to see beyond what is obvious and yet the light is perfect, this is the sweet spot and what follows is a landscape where the creative thrives.