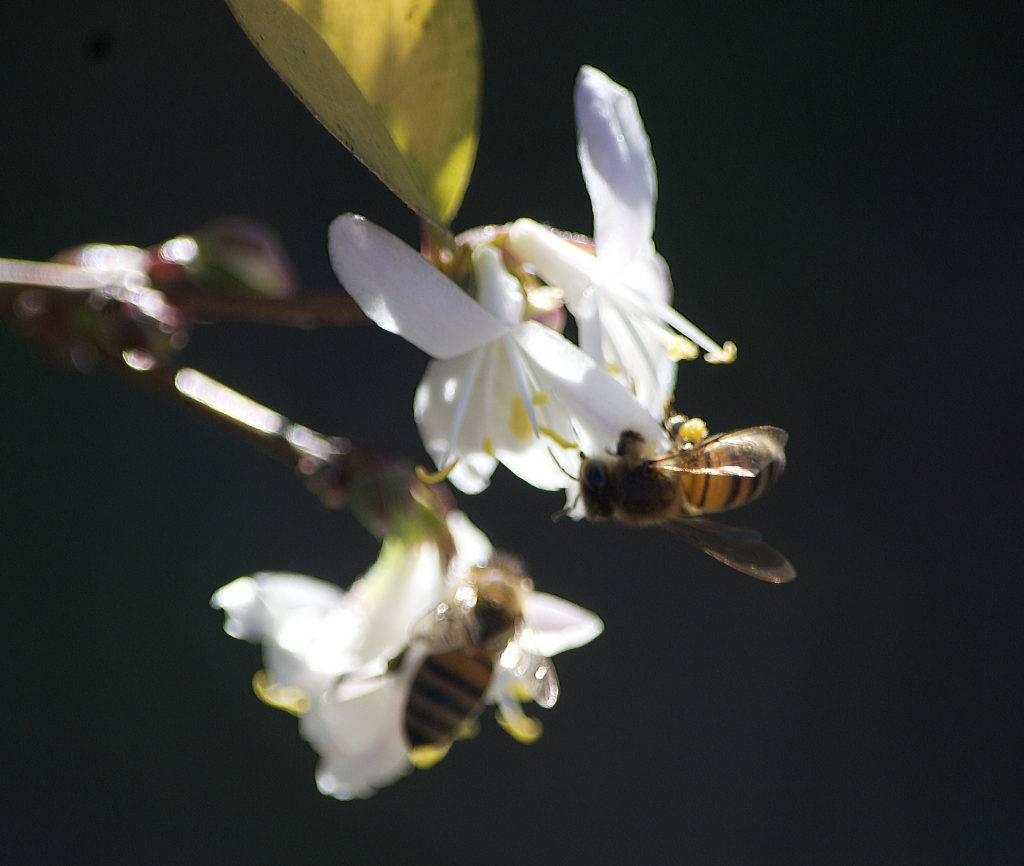 Isolating Light – Light separated glistening white blooms of winter jasmine this morning. The image was beautiful as a whole but it was difficult to simplify and accentuate details that could explain what originally inspired me.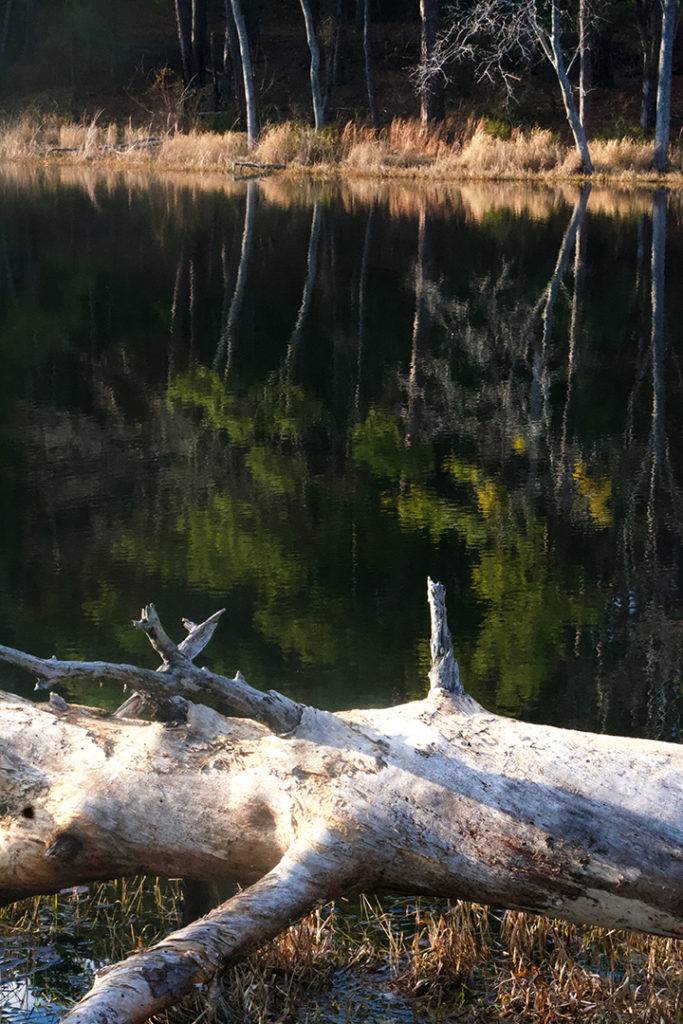 Finding light amidst darkness and chaos is a privilege I never take lightly.

Artbygordon 2019
This is a problem the artist often has with separating the ordinary from the extraordinary. We are bombarded with details and often a beautiful image of nature can be quite overwhelming to the viewer.
It is the artist's job to separate light and shape from the background where the viewer is often left with a chaotic mass of line, form and color. The essence of beauty is often just simplification of the whole.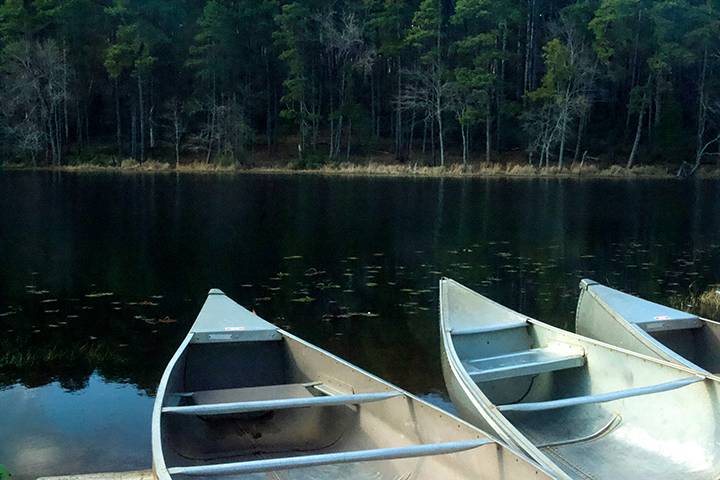 I have always been a landscape artist but often a flat afternoon light does not offer anything dramatic, this is why I have learned to not only see light but to isolate it and allow it to be the main focus in my photography and art.
As a painter, in the past, I was more impressed with the whole or the peripherals to evoke mood. Now I tend to see shapes and how light accentuates them creating drama.
Light becomes its own object in an artwork and much like you don't paint water, you must paint that which interacts with the clarity of water, light is not easily defined, it is more it's reaction with objects that is important.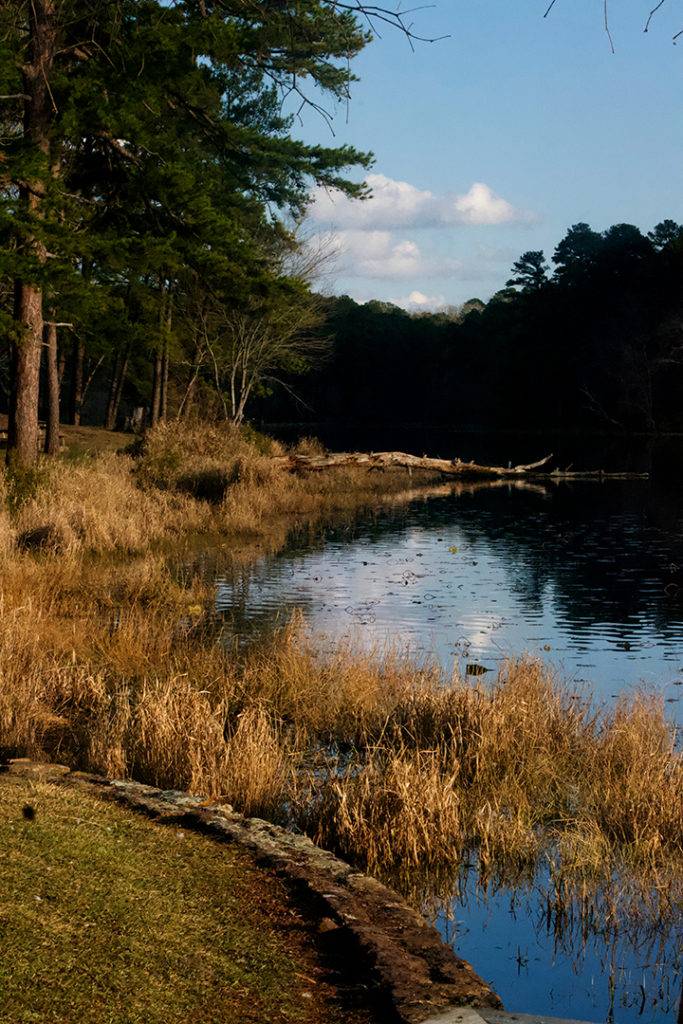 Because of a growing passion for photography, I have learned more about seeing objects and painting objects. Much like writing teaches us how to think and explain our experience such is photography to the artist, it teaches us how to see and describe the intangible.
Yesterday I made a trip to Daingerfield Lake; it was a wonderful trip with my brother and nephew. Lately I miss the electric hour and either capture the sunset or afternoon light but we had two things, time and shared interest.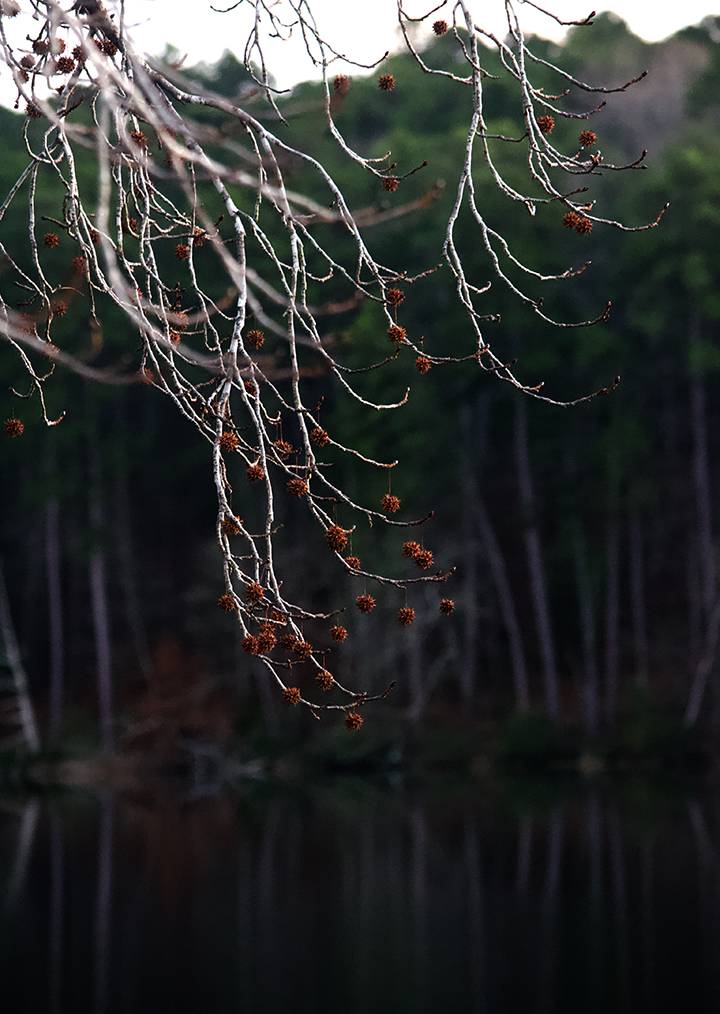 I haven't enjoyed photographing quite like it, it's amazing to share seeing with others, I love the solitude and introspection but having family to share that passion was an incredible experience for me.
The light as the sun dipped into the horizon created a spectacle on the landscape. The blues were cold and rich, the green reflections were charged with depth and intense green color.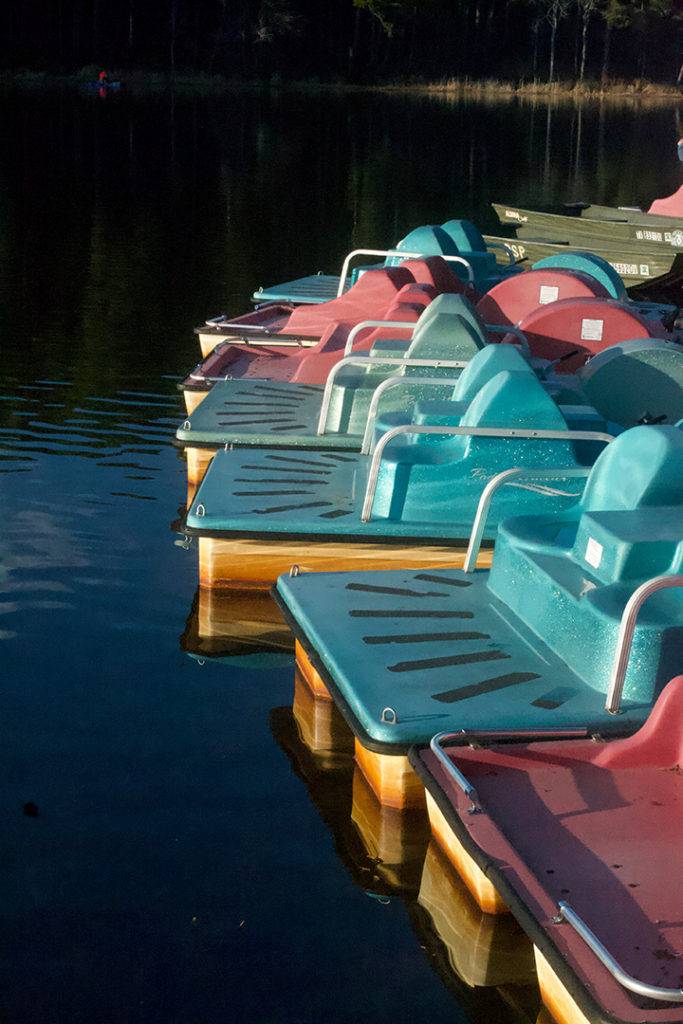 Almost 400 photographs later, I was able to capture Lake Daingerfield in a way I've never seen it before. Usually we kayak and fish but this time it was solely a photography trip and a memorable one at that.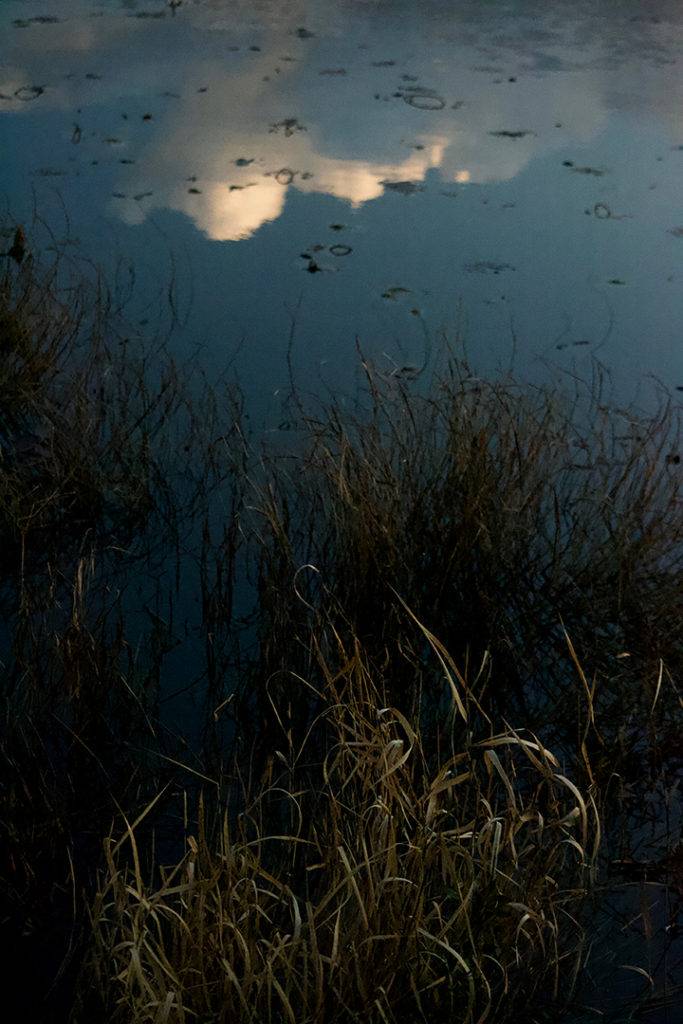 To complete the perfect trip, my son called from Oklahoma, although I wished he were with us, it was the next best thing. We will definitely get back for more photography and kayaking, it is truly a beautiful lake to visit.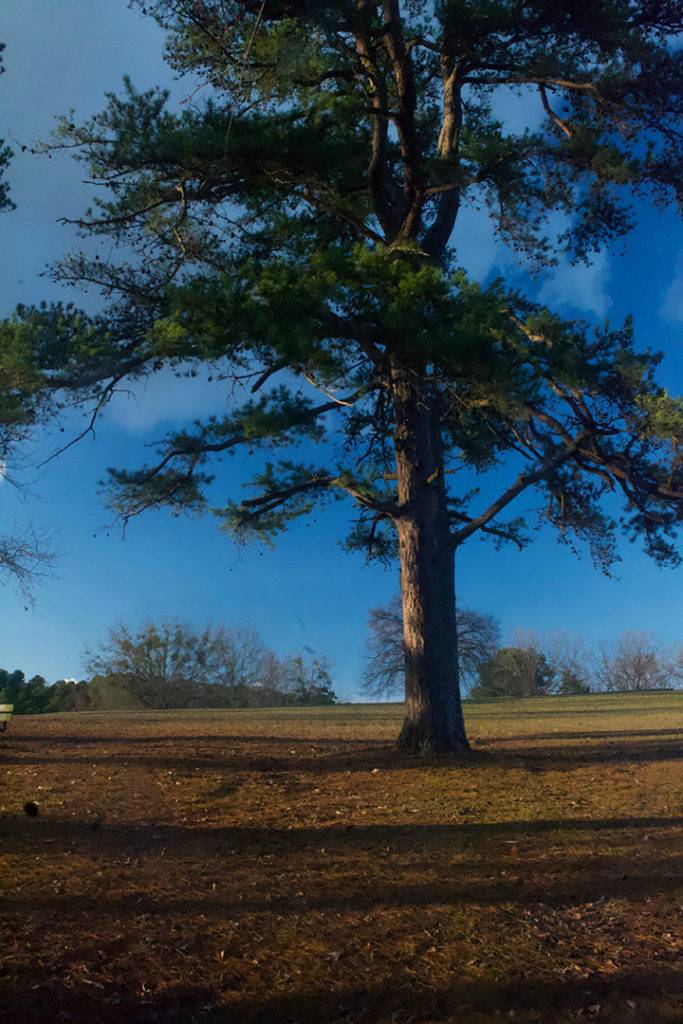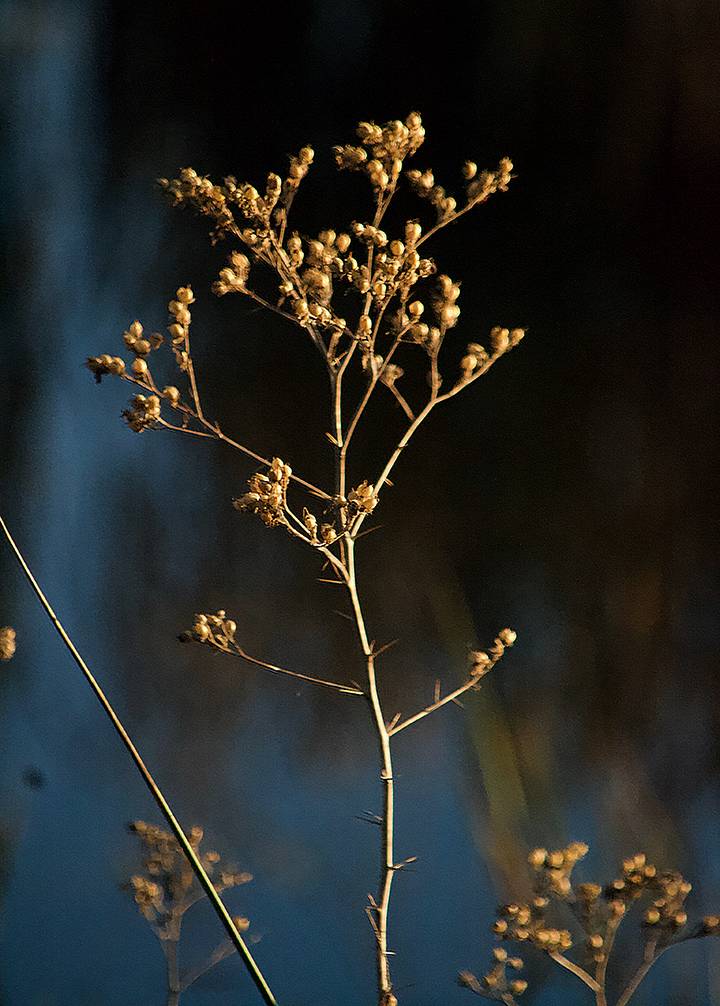 Daingerfield State Park is 150 miles east of Dallas. Texas. It is a small intimate lake for kayaking and offer a wide variety of fishing opportunities including pickerel which is what we go for.
It is quiet and perfect for the get away from the city without feeling too far remote. For more information go to https://tpwd.texas.gov/state-parks/daingerfield