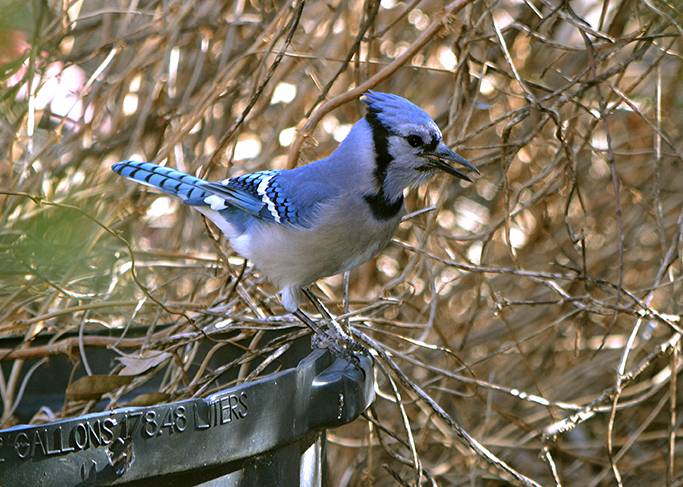 A love of Birds – I have counted 65 bird species in my backyard, many of them just visitors, I am in the process of collecting photographs of each species. If you build it they will come.
People would say my very small yard is a bit of a jungle, especially my son, but it's the reason so many birds have found food, shelter and even nesting space in and around my yard.
I have families of wrens, chickadees, cardinals, a pair of downy woodpeckers, a whole large family of very large bluejays that put up with my presence and a family of squirrels.
Besides the birds, there are also more than 35 species of butterflies. I am in a very small way creating an oasis for wildlife which I photograph, paint and write about-it's kind of a symbiotic relationship.
My goal now is to photograph each species of birds, butterflies and in the near future the plants I grow to attract them. I do not use any pesticide, herbicides or any other sides to keep them safe and allow a safe haven for a small piece of wildlife to thrive….and they are thriving.