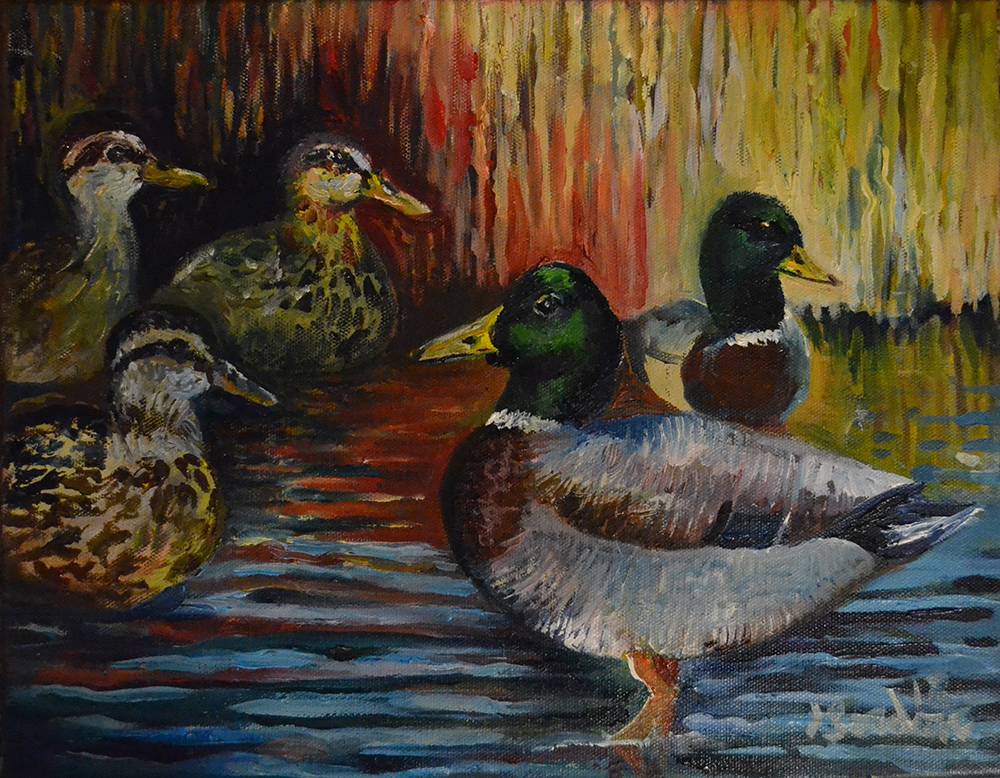 New Painting Series – This painting was inspired by a ride in East Texas. I liked the grouping
of the drakes and the females looking on. It was a quick snapshot that turned into a long process of capturing a cool autumn day.
Since I started the painting, there have been many starts and stops. I have also had several times studying mallards at a local park to get the personality and eyes right on the males.
I aim to capture that relationship between characters in nature. When I go and study the ducks, they always know I'm there, they just keep their comfortable distance.
I was also aiming for the dark colors of autumn but the warmth of light on the reeds and the shiny green heads of the males. This is the first in the series, tomorrow I will have another I just finished: A hawk from a fence near Hagerman Wildlife Refuge.