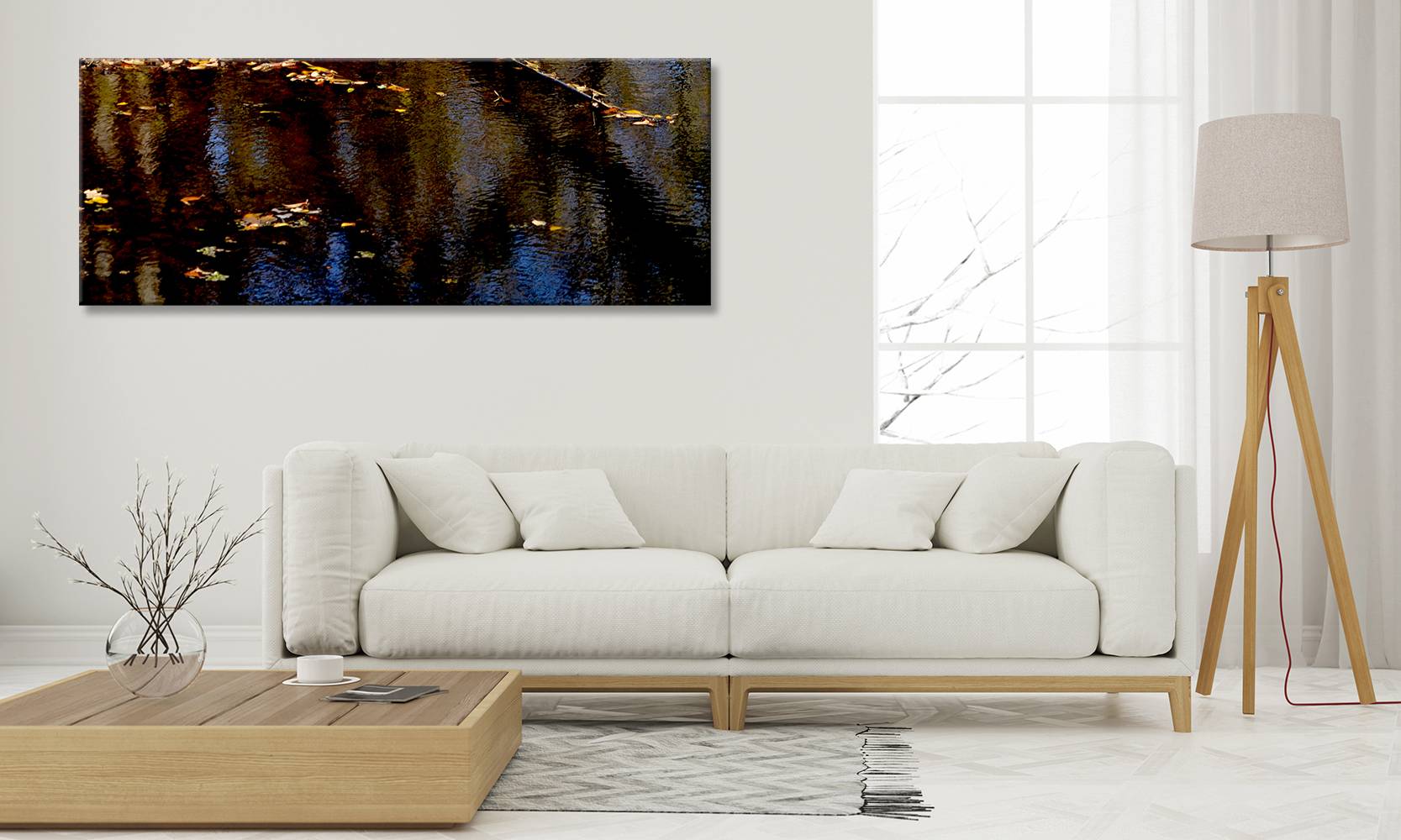 Abstractions of Nature – I love the patterns in nature. As an artist, finding a unique perspective that can show a viewer something they might not have seen before is a large part of my artistic intent.
I have always painted landscapes and seascapes but I could never perfect what is already real. I am competing with the greatest artist of them all: God. All I can hope for is to show the viewer an aspect of that image that moved me and perhaps move the viewer with the same or varied feeling.
As I have been photographing more regularly, I have found the need to see deeper than just the landscape. Especially when the light does not cooperate with the subject or doesn't show up at all.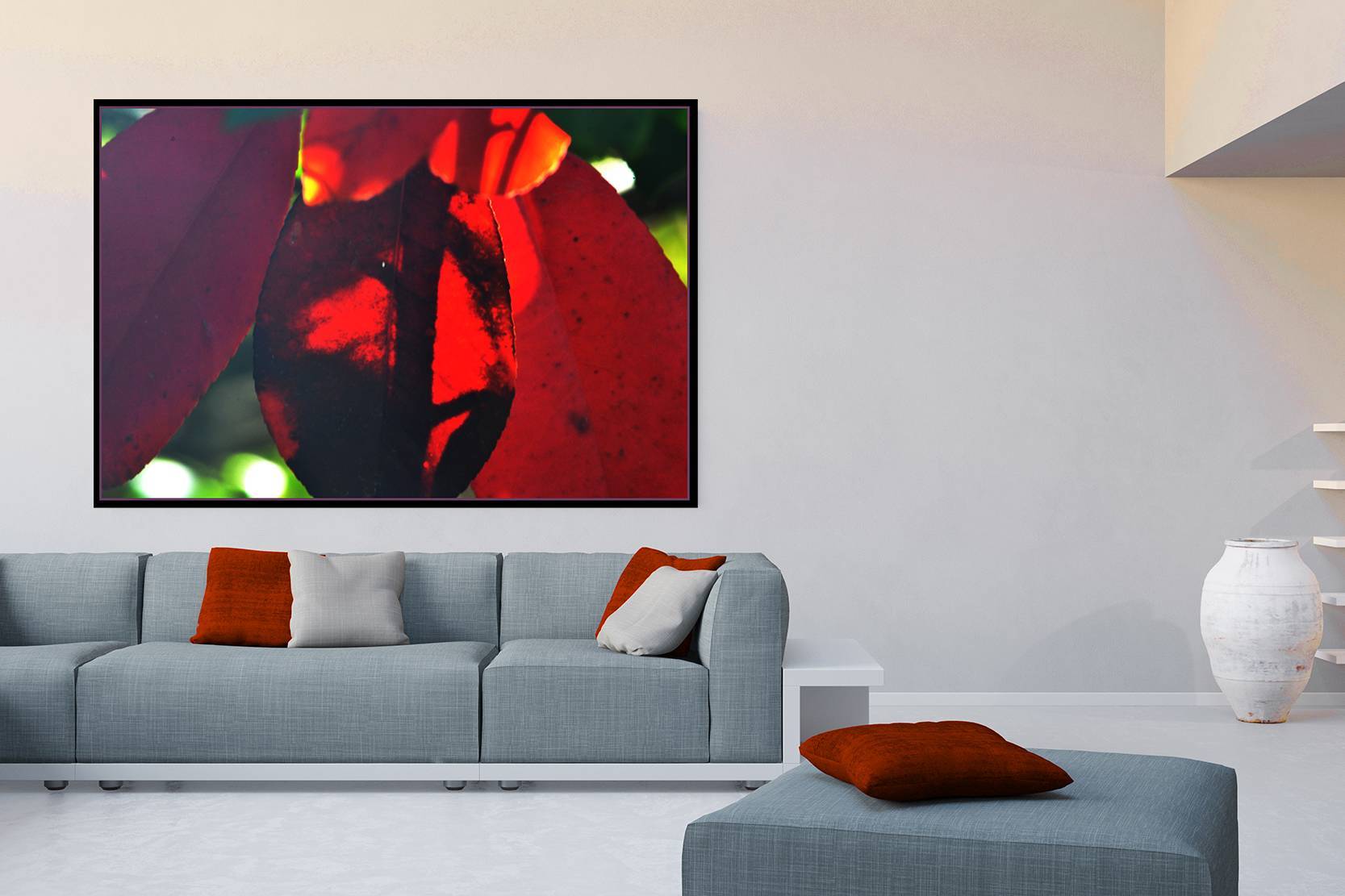 I learned to isolate parts of nature when my desire to photograph didn't lend itself to the light of the day. On a gray winter day, when there is nothing but flat, bland light and no objects are discernible by any effective modeling,  I have discovered a new way of seeing the landscape.
I started seeing how images were painted by stray bits of light. Suddenly instead of a bland landscape, I was able to find just a piece of that landscape that could be a graphic object. I don't even care if the final image is discernible, it is more the aspect of its abstract nature that intrigues me.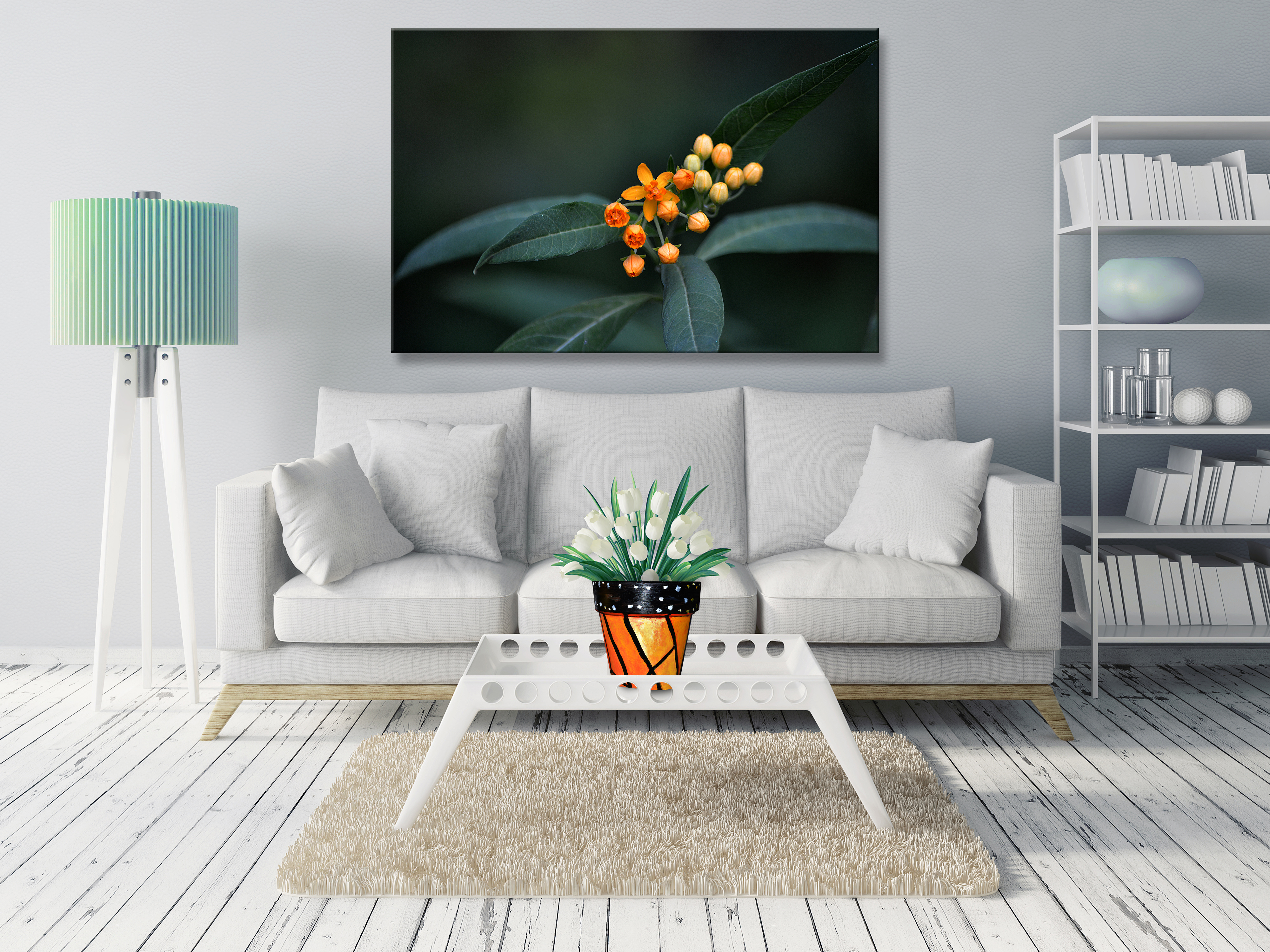 I have started gathering autumn leaves, green leaves and patterns in water, in the past I would  have struggled to find something in abstract but now the image jumps out at me. It's a muscle and to strengthen this way of seeing the landscape has changed my whole outlook on contemporary art.
I believe that bringing nature into the house can evoke a calm center as well as a conversation piece for visitors. I like how without representing a specific subject, the image evokes something without trying too hard to be abstract or artsy. I have found my way to the abstract and contemporary subject.
Interiors are from Adobe Stock-Photographic art Artbygordon